The Top Home Phones for Sale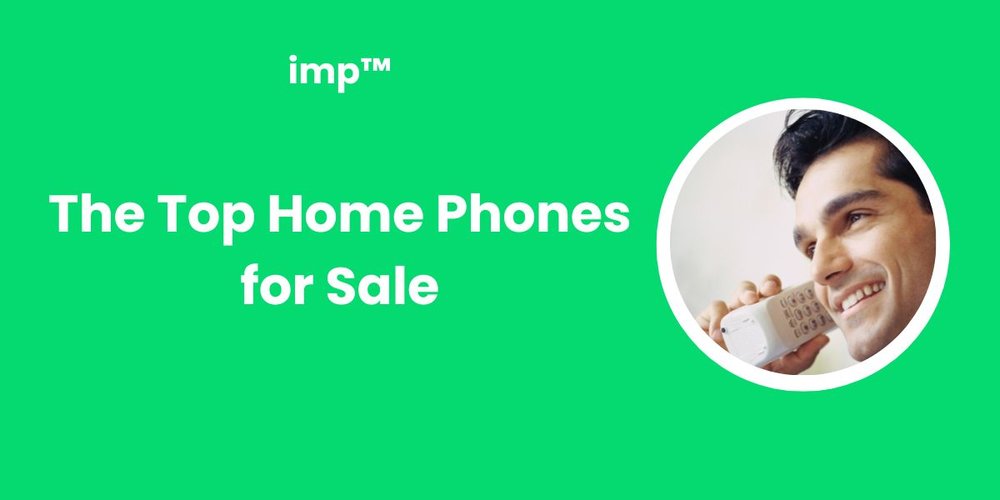 The humble home phone, an often-underestimated device, continues to ring true in both domestic and commercial settings. They offer reliable communication, even in areas with poor cell coverage and reception.
We'll investigate why they are still an essential part of our communication toolkit, help you understand what to look for when shopping for one, and take you through a brief review of some of the top models you can buy today — stay tuned to learn more!
start stopping unwanted calls →
Understanding Home Phones and Their Popularity
Home phones, also known as landlines, are a type of telecommunication device that allows voice communication over a physical line, often a copper wire or fiber optic cable.
While it's true that mobile devices have largely taken over our personal communication needs, home phones still hold a significant place in many homes and businesses. Their popularity stems from several reasons.
Firstly, home phones provide a sense of stability and reliability. They continue to work even during power outages, making them indispensable during emergencies.
Home phones also offer superior voice quality compared to mobile phones, making them a preferred choice for businesses and those who rely heavily on voice communication.
Furthermore, they serve as a dedicated line, often with a publicly listed number, which is important for businesses and households alike.
What to Look for When Shopping for Home Phones
When choosing a home phone, there are several factors to consider to get the ride model to meet your needs. Sound quality is paramount, consider device's primary function is voice communication after all. Other features to look for include caller ID, call blocking, and speed dialing.
If you live in a large house or office, consider a cordless phone with a long-range. Some models also offer multiple handsets, allowing you to place them in different rooms. Also, consider the design and aesthetics of the phone, as it will be a visible fixture in your home or office.
Top Five Home Phones for Sale: A Brief Review
A leader in the home phone arena, Panasonic's KX-TG7875S is a cordless model designed for optimal performance. This model distinguishes itself through its stellar sound quality, ensuring crystal-clear conversations every time.
Ideal for larger spaces, this phone features an impressive range, minimizing the chance of dropped calls or interference. Adding to its convenience is the inclusion of five handsets, making it easy to distribute throughout a large house or office.
Pros
· Exceptional sound quality ensures clear and uninterrupted communication.
· The inclusion of five handsets enhances the coverage area, making it perfect for larger spaces.
Cons
· The user interface, though comprehensive, may prove challenging for some users to navigate due to its complexity.
The AT&T CL82407 represents a marriage of functionality and convenience. With its robust set of features, such as caller ID, call blocking, and speed dialing, it provides a comprehensive solution for all your communication needs.
In addition, it includes four handsets, ensuring ample coverage. A standout feature is its digital answering system, adding an extra layer of communication management.
Pros
· A wide range of features enhances the user experience.
· The digital answering system adds a layer of convenience for managing missed calls.
Cons
· The design, though functional, might not align with everyone's aesthetic preferences.
The VTech CS6719-2 offers a cost-effective solution without compromising on the essentials.
Despite its budget-friendly price tag, it doesn't skimp on sound quality, offering a clear and crisp communication experience.
It includes basic features such as caller ID and comes with two handsets for added convenience.
Pros
Affordable choice that still maintains essential features.
Sound quality is surprisingly good for its price point.
Cons
It doesn't include advanced features such as call blocking, which might be a drawback for some users.
The Motorola AXH03 is a step into the future of home phones, featuring built-in Alexa for voice-activated dialing and other smart functions. This model brings a modern touch to home phones, with its sleek design and smart capabilities.
Whether you need to make a call, set a reminder, or control other smart devices in your home, this phone does it all.
Pros
· Built-in Alexa introduces smart capabilities, adding a layer of convenience.
· The modern design is sleek and appealing, fitting perfectly into any contemporary decor.
Cons
· Its performance relies heavily on a stable Wi-Fi connection, making it less reliable in areas with weak internet connectivity.
The Gigaset-E630A is a symbol of durability in the realm of home phones. This cordless model is designed to withstand shocks, dust, and water splashes, making it a perfect choice for homes with children or industrial settings.
Beyond its durability, it offers excellent sound quality, ensuring that your conversations are as clear as possible.
Pros
· Its durable design makes it a robust choice, suitable for challenging environments.
· Superior sound quality guarantees clear and smooth conversations.
Cons
· It carries a higher price tag than other models offering similar features, which may be a consideration for budget-conscious buyers.
start stopping unwanted calls →
Choosing The Right Home Phones For Sale
When it comes to communication, home phones continue to offer a unique blend of reliability, clarity, and convenience. Regardless of your specific needs or budget, there's a home phone out there that fits the bill.
Whether you prioritize sound quality, advanced features, or durability, the right choice can enhance your communication experience and add a touch of elegance to your home or office.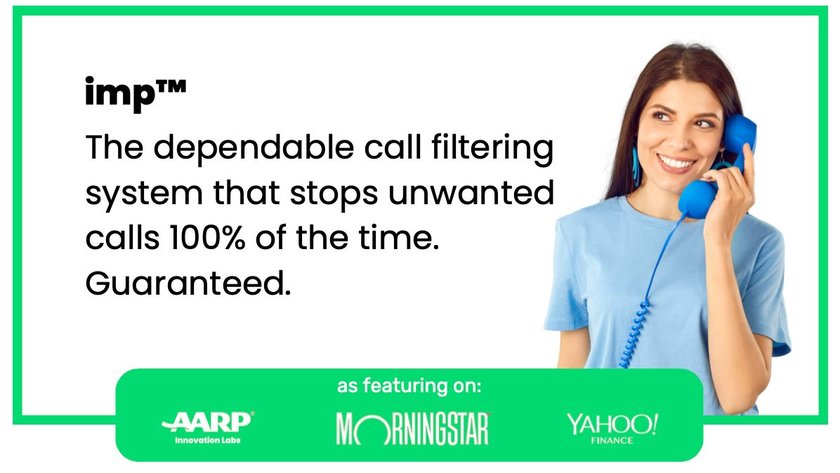 Have questions about how to block a number on a landline?