Call Blocker for Landline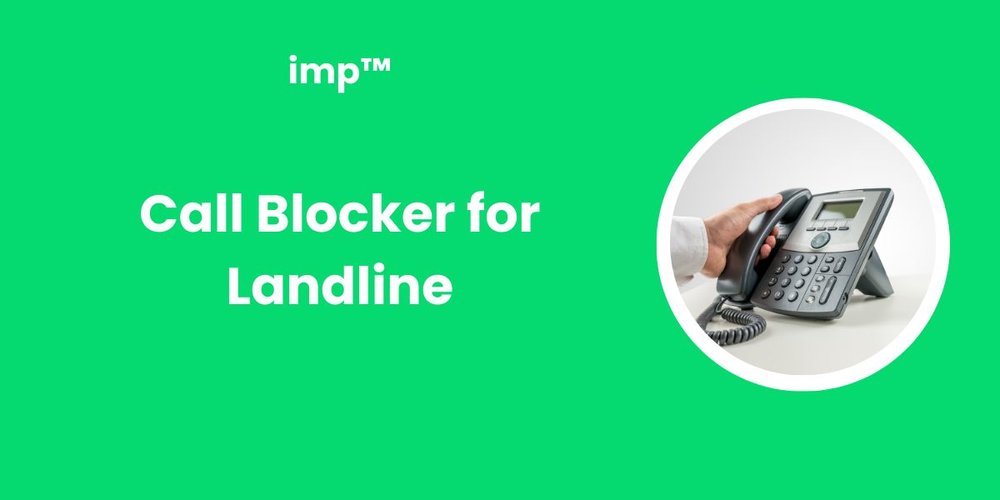 Have you tried every traditional call blocker for your landline phone? And let us guess: none of them have worked?
If you answered "yes," don't worry. You're not alone.
With billions of landline calls sneaking into homes every single month, it's not surprising that you want a call blocker for landlines that actually works.
The bad news that a traditional call blocker for landline phones only stop ~5% of unwanted calls. Seriously. We've got the data to prove it.
But the good news is that it is possible to stop 100% of unwanted landline calls. We do it every day.
Call Blocker for Landline
Why is it so hard to block calls on a landline?
When looking at a call blocker for landline phones, it's important to know why all landline call blockers are not created equal.
The easiest place to start is in understanding the basics behind the problem of so many scam callers.
At the most fundamental level, unwanted calls are skyrocketing because technology is making it easier and cheaper for scammers to carry out their deception. These bad guys are able to place thousands of calls every hour for pennies. And they are able to "trick" your phone's caller id in the process. This combination results in a traditional call blocker for landline phones getting overwhelmed.
But imp's approach is different.
Instead of focusing on the hundreds of millions of phone you DON'T want to hear from, imp focuses on the number from contacts you actually want to talk to. It's much easier to check for a couple hundred numbers than it is a couple hundred million.
Landline Call Blocker
What makes imp a smart landline call blocker?
The term "smart" gets thrown around a lot these days. But when it comes to actually stopping 100% of unwanted calls, we'd say that's pretty smart.
So what makes imp a smart landline call blocker?
To start, imp connects to your landline via our imp box (the hardware). From there, imp uses Bluetooth to pair the contacts in your smartphone with your landline phone. The assumption that we're making (and has been proven to work) is that the people in your smartphone contacts are people you actually want to hear from. But even if there are a couple of people saved in your contacts that you don't want calling your house, you can easily customize their settings with a swipe.
Regardless, once this Bluetooth connection happens, imp knows who you actually want to hear from. So it checks each and every call that comes in, 24/7. If it's a caller imp recognizes, your phone rings. Otherwise, if it's a number imp doesn't know, your phone doesn't ring and imp silently takes a message in the background.
No ring. No mess. No problem. That's how a landline call blocker should work.
Pretty smart if you ask us.
Blocking Calls on Landline
Is imp capable of blocking calls on landline?
An integral piece of the imp call blocking on landline experience is the use of what we call "lists." Callers are assigned to one of three lists: Greenlist (for wanted callers), Redlist (for unwanted callers), and the Greylist (for unknown callers). Below is how each list plays a role in blocking calls on landline:
Greenlist Callers: a caller on the Greenlist will always be able to make your landline phone ring as well as leave a message if you don't answer. At setup, you can choose to have all of your contacts automatically Greenlisted.
Redlist Callers: when it comes to blocking calls on landline, anyone on your Redlist will immediately experience this. Redlisted callers are unable to make your phone ring and unable to leave you a message. You can easily add a number to your Redlist with a simple swipe.
Greylist Callers: this list is for everyone else. When it comes to landline calls, most callers are actually in this bucket. Greylist callers cannot make your phone ring but can leave you a message. So in addition to unknown callers, this is a great list to place those contacts whom you don't always want to talk to whenever they call.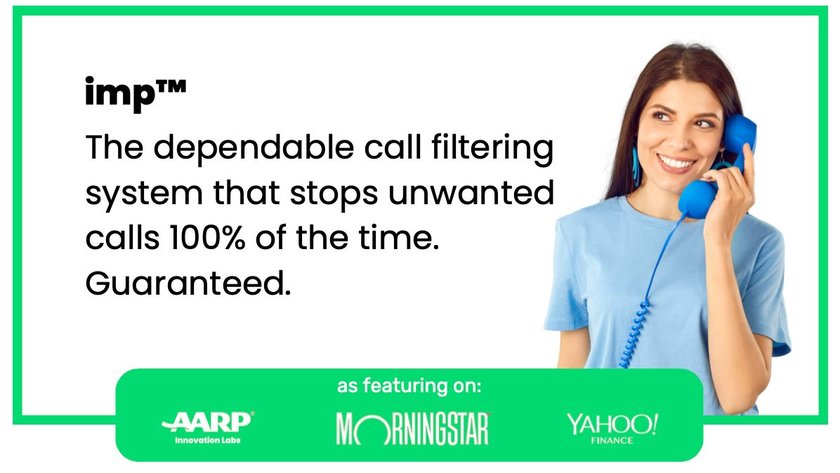 Block Landline Calls
What does imp need to block landline calls?
When you're ready to block landline calls forever, imp is ready to start working for you.
But in order for imp to work, there are four necessary components you need:
1. Landline Phone
2. Caller ID Enabled on Landline Phone
3. Wifi
4. Android or Apple Smartphone
The landline phone requirement is pretty self-explanatory. If your phone has a phone jack, imp will work with it.
Caller ID is needed because this is how imp checks each call. Once imp knows who is calling, it will either allow your phone to ring or silence the rings and take a message for you.
Wifi is how the information gets passed from the hardware plugged into your (imp box) up to the imp network so it can then be shared to your smartphone via the imp app. The imp app is also where you can see everything and control your imp setup.
starting stopping unwanted calls →
Call Blocking
Start Call Blocking in Less than 10 Minutes
imp is designed to be a plug and play call blocking solution. Simply download the app, unbox, plug in, and follow the easy set up guide.
You will be ready to start stopping 100% of your unwanted calls in less than 10 minutes.
But if you have any questions or experience any issues along the way, you can contact us and talk to a real, live person.
imp offers Free 30-Days of Service, along with Free Shipping, Free Returns, and a 90-Day Money Back Guarantee.
Still have questions about if imp the right call blocker for you?