Buying the Best Cordless Phone for Seniors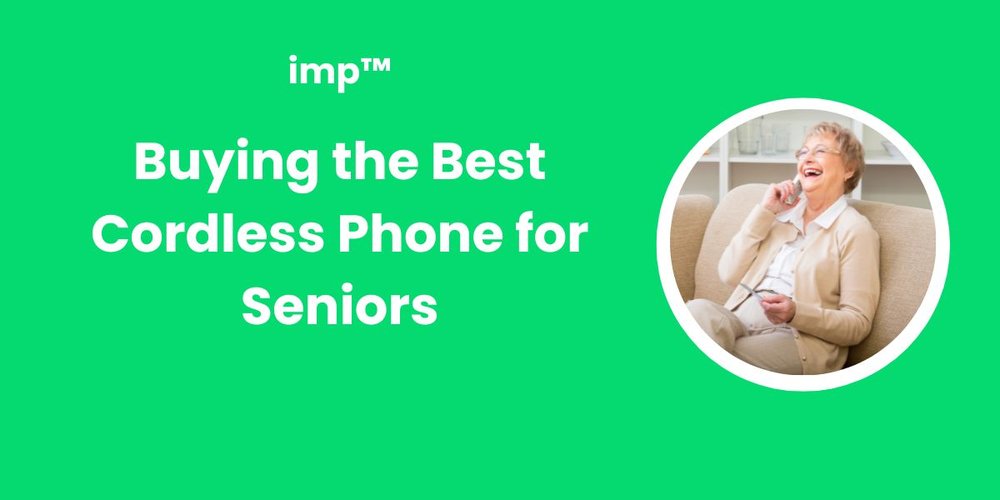 As we age, our needs in technology tend to change. For many seniors, simplicity and accessibility are often prioritized over flashy and fancy features. Because of this, the cordless phone continues to be a mainstay in many households.
This article will provide a comprehensive guide on selecting the best cordless phone for seniors, focusing on attributes like large buttons, clear displays, and enhanced audio.
start stopping unwanted calls →
Understanding the Needs of Seniors
To start, it's crucial to understand the unique needs of seniors when it comes to cordless phones. Not all seniors have the same requirements, but some common factors come into play.
Many seniors may struggle with vision impairment. As a result, phones with larger buttons and easy-to-read screens are preferable.
Hearing loss can also be an issue, making phones with adjustable volume and clear sound quality an essential feature. Lastly, simplicity is key. Seniors need a phone that is easy to operate, without complex features that can cause confusion.
Key Features to Look for
When shopping for a cordless phone for seniors, several key features should be prioritized.
Large buttons, for example, are one of the most important aspects to consider. This makes dialing easier and reduces the risk of dialing the wrong number. Many cordless phones designed for seniors have oversized, easy-to-press buttons with clear, large print numbers. This is an essential feature for those with poor eyesight or arthritis.
An easy-to-read display is also crucial. Many senior-friendly cordless phones come with large LCD screens that show the numbers being dialed or the caller ID in large, clear fonts. Backlit displays can also benefit seniors, especially those with poor eyesight.
A cordless phone with adjustable volume controls is a must for seniors with hearing impairments. Many phones come with the option to increase the volume significantly, and some models even have a visual indicator for incoming calls, such as a flashing light. Some cordless phones are compatible with hearing aids, which can be a significant advantage for those with severe hearing loss.
Another important feature is the presence of speed dial buttons. These buttons can be programmed with important numbers, such as those of family members or emergency services, allowing for quick and easy dialing in case of need.
Ease of Use and Additional Features
While the primary features are important, don't overlook the overall ease of use. The best cordless phone for seniors should be easy to hold, with a comfortable grip. It should also be simple to operate, with an intuitive interface and straightforward instructions.
Some phones come with additional features that can be beneficial for seniors. For example, an answering machine function allows seniors to receive messages when they are not available to take a call. Other helpful features might include a built-in phonebook, caller ID, and call-blocking capabilities.
Best Cordless Phones for Seniors
The Panasonic KX-TGM420W is a well-rounded cordless phone designed with seniors in mind. Its user-friendly design incorporates large, backlit buttons that are easy to see and press.
The model is also renowned for its exceptional sound quality, featuring a slow talk control function that slows down the speed of speech in real time and when checking voicemails.
Pros
Ease of Use: The oversized buttons and slow talk function make it ideal for seniors with vision or hearing impairments.
Sound Quality: It boasts amplified sound, allowing users to adjust the volume to their hearing needs.


Cons
Price: It's a bit more expensive than some other models, which might not be ideal for those on a tight budget.
The AT&T CRL82312 offers a blend of simplicity and modern technology. It features an extra-large LCD display and big buttons for easy operation.
The model stands out for its compatibility with hearing aids and a loud, clear speakerphone. It also offers an extended range and a smart call blocker function.


Pros
User-friendly Design: Large buttons and a clear display make it suitable for seniors with vision impairment.
Hearing Aid Compatibility: Its compatibility with hearing aids is a significant advantage for seniors with severe hearing loss.


Cons
Battery Life: Some users have reported that the battery life isn't as long-lasting as they would like.
start stopping unwanted calls →
Designed specifically for those with severe hearing loss, the Clarity XLC3.4+ DECT 6.0 is a top choice. It boasts a super-loud ringer, a visual alert for incoming calls, and is also hearing aid compatible.
Its standout feature is the Direct Connection Technology for a clear and loud sound.


Pros
Hearing Features: The ringer volume, visual alert, and hearing aid compatibility make it perfect for those with hearing impairments.
Direct Connection Technology: This technology provides an exceptionally clear sound.


Cons
Complex Features: Some seniors may find the additional features a bit complex to operate.
The Motorola CD5011 DECT 6.0 Cordless Phone is a model specifically designed for those with visual or hearing impairments.
Its built-in answering machine ensures that you won't miss any important calls. The cordless phone features extra-large buttons for easy dialing and a high-contrast screen for clear viewing.
It also includes a loud speakerphone and is hearing aid compatible, ensuring clarity and ease of communication. The CD5011 also has a built-in phonebook that can store up to 150 names and numbers.
Pros
· Designed with accessibility in mind, great for those with visual or hearing impairments.
· Large buttons and high-contrast screen improve usability.
· Hearing aid compatible.


Cons
· Lacks advanced features like Bluetooth connectivity.
· The design may not appeal to everyone.
The Last Call on Senior Cordless Phone Selection
The humble cordless phone remains a steadfast companion for many seniors, providing a means of communication and a sense of security.
Whether you're considering large buttons for ease of use, clear displays for better visibility, or enhanced sound quality for optimal audibility, there's a cordless phone out there tailored to seniors' unique needs.
Remember, the best cordless phone for seniors isn't about having the latest features—it's about enhancing communication, promoting independence, and ensuring comfort in their golden years.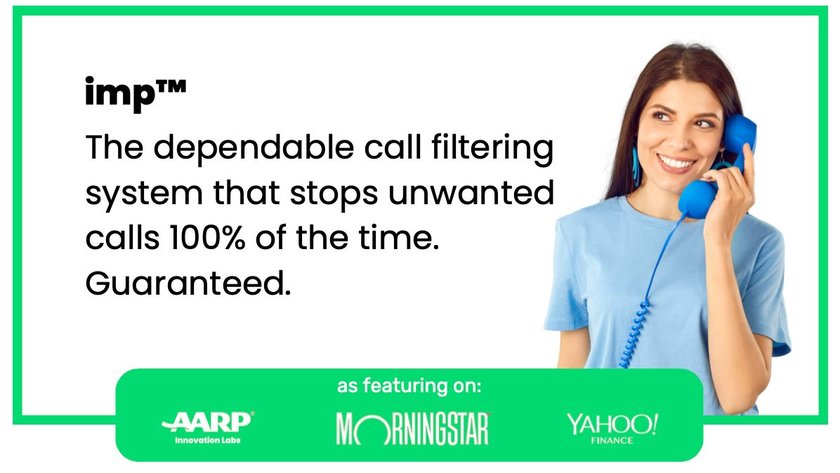 Have questions about how to block a number on a landline?