The Best Cordless Home Phones for Your Home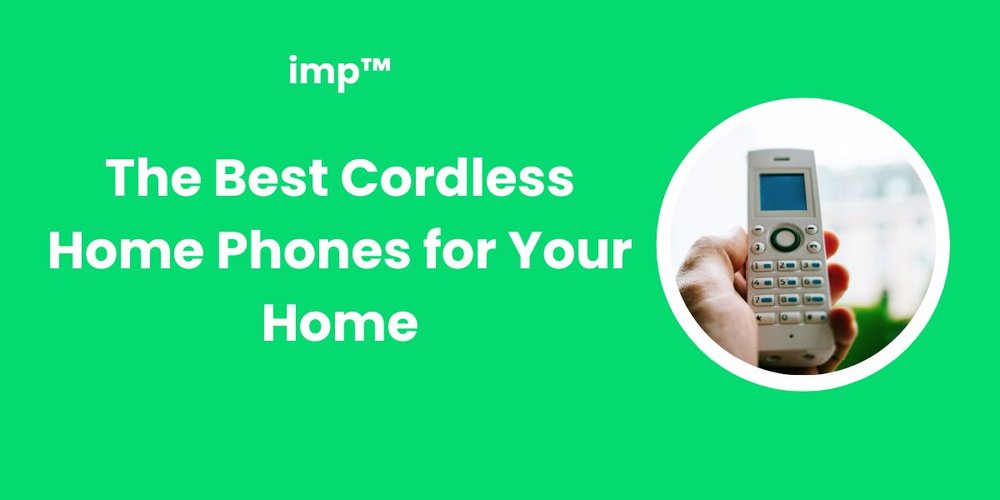 Welcome to a comprehensive guide that takes a fresh look at an old favorite — the cordless home phone. In a world where smartphones are seemingly omnipresent, it might surprise some that landlines maintain their popularity.
So why do many homes still cherish these devices? We'll explore this question, guide you on what to keep in mind when you're in the market for one, and share brief reviews of some of the best cordless home phones currently available today.
start stopping unwanted calls →
Understanding Cordless Home Phones and Their Popularity
Landlines, also known as cordless home phones, are telephone devices that transmit signals via a network of fixed cables rather than through a cellular network or the internet. Despite the proliferation of smartphones, cordless home phones remain popular for several reasons.
First, they offer superior sound quality without the interference often experienced with mobile devices. They also provide a reliable connection even when mobile coverage is poor, like in rural or more remote areas.
Finally, for some, cordless home phones offer a sense of nostalgia and a touch of the traditional in an increasingly digital age.
What to Look for in Cordless Home Phones
When purchasing a cordless home phone, there are several factors to consider. The range of the phone is crucial, especially for larger homes or those with thick walls that might interfere with signal transmission. Sound quality is another important factor, as is battery life.
Some cordless phones offer additional features such as answering machines, caller ID, and the ability to block certain numbers. Finally, consider the phone's design and ergonomics, as a phone that is comfortable to hold and easy to use can greatly enhance your experience.
The Top Cordless Home Phones
A standout in the Panasonic line, the KX-TGF575S is a powerhouse when it comes to features. It boasts a built-in answering machine, caller ID, and a block list feature capable of storing up to 250 numbers, which is perfect for managing unwanted calls. It delivers an impressive range, making it suitable for large homes, and the sound quality is crystal-clear, ensuring you never miss a word during important conversations.
Pros
· The KX-TGF575S's standout feature is its Link2Cell technology, which allows you to connect your cell phone to the cordless phone, enabling you to make and receive cell phone calls using the cordless handset.


· The phone's robust battery life ensures it stays powered for a long time.
Cons
· Some users may need help with the multitude of features and settings.
The VTech CS6719-2 is an excellent choice for those seeking a balance between performance and budget. It offers essential features like caller ID and a phonebook directory that can store hundreds of contacts, allowing quick and easy access to your important numbers.
Pros
· The phone is known for its straightforward setup and user-friendly interface.


· The CS6719-2's DECT 6.0 digital technology ensures clear calls throughout your house.
Cons
· It lacks some of the more advanced features found in other models, such as an answering machine and call blocking.
The AT&T CL82407 cordless phone is a blend of style and functionality. Its sleek design is coupled with an impressive set of features, including HD audio for enhanced clarity, a digital answering system, and smart call blocker technology, which can be a game-changer in managing unwanted calls.
Pros
· The smart call blocker blocks spam and allows you to block up to 1,000 numbers permanently.
· Its long range ensures consistent performance, even in larger homes.
Cons
· Some users report that the buttons on the handset are somewhat small and can be challenging for those with larger hands or limited dexterity.
The Motorola AXH03 cordless phone is a modern take on traditional home phones. This model effortlessly blends standard phone functionality with smart features, enabling it to fit seamlessly into a tech-savvy home environment. It allows for Alexa integration, turning the humble landline into a device capable of voice control and smart home connectivity.
Pros
· The AXH03's standout feature is its integration with Alexa, making it a perfect choice for smart home enthusiasts.
· The phone offers excellent sound quality, ensuring clear conversations.
Cons
· The phone requires a stable Wi-Fi connection for the Alexa feature to function, which may not suit homes with inconsistent internet coverage.
start stopping unwanted calls →
Navigating the Landscape of Cordless Home Phones
The utility and appeal of cordless home phones are far from outdated. Their superior sound quality, reliability during power outages, and user-friendly nature make them popular in many households in the modern age.
When purchasing, be sure to take into account factors such as the phone's range, sound quality, battery life, and additional features.
The Panasonic KX-TGF575S, VTech CS6719-2, AT&T CL82407, and Motorola AXH03 all exemplify the diverse offerings on the market. Each has its own unique pros and cons that help it stand out, but the best choice will ultimately depend on your unique needs and preferences.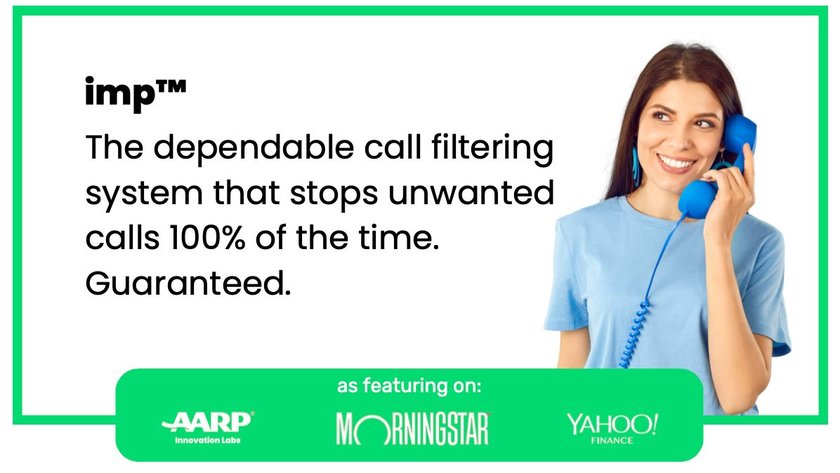 Have questions about how to block a number on a landline?