Finding the Best Cordless Phone With Answering Machine for Your Needs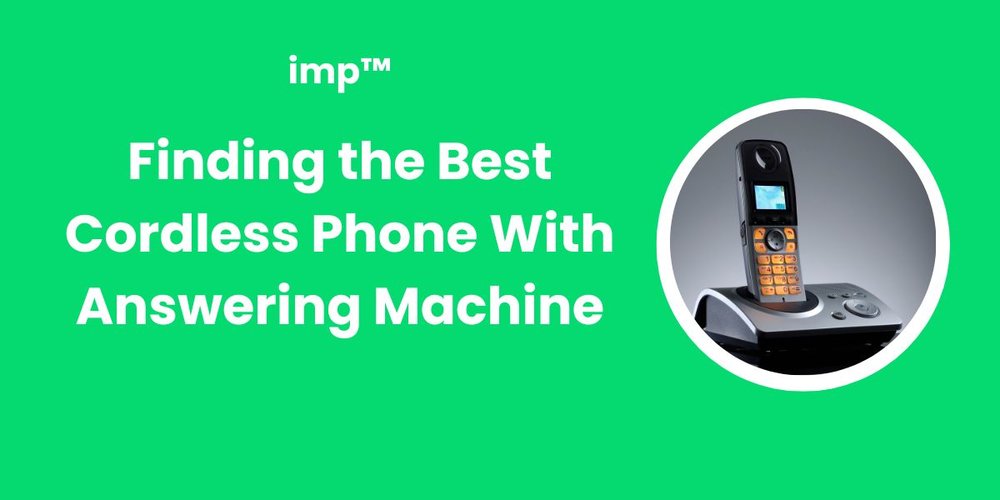 Our digital world offers countless ways to communicate, yet cordless phones with answering machines persist, standing the test of time since emerging onto the market in the mid-1980s.
What makes them an enduring favorite in households and offices? This thorough exploration will not only elucidate their overall appeal but also help you find the perfect one to meet your specific needs for your home.
start stopping unwanted calls →
Why People Prefer Cordless Phones with Answering Machines
Even as smartphones dominate our personal lives and office desk phones maintain their stronghold in professional settings, cordless phones with answering machines have retained a considerable portion of the market. This can ultimately be attributed to a number of factors.
First, their stand-alone nature, which doesn't rely on internet connections, ensures reliable communication at all times. Unlike internet-based communication tools, these cordless phones aren't affected by power outages or network issues. They also offer the convenience of mobility around the house or office without the need to be tethered to a specific location.
The built-in answering machine serves as an indispensable tool for homes and businesses alike. It efficiently handles missed calls, allowing users to retrieve messages at their leisure, which is particularly beneficial for busy households and bustling offices.
Finally, the straightforward, intuitive design of cordless phones makes them user-friendly, especially for older adults who might not be comfortable with the complexities of smartphones. All these factors combine to maintain the appeal of cordless phones with answering machines in today's digital age.
Choosing the Best Cordless Phone with Answering Machine
When shopping for a cordless phone with an answering machine, there are several important features to consider:
· Range: Ensure the phone has sufficient range to cover your home or office.
· Battery Life: Longer battery life allows more freedom and less frequent charging.
· Sound Quality: Good sound quality ensures clear conversations and audible voice messages.
· Ease of Use: Look for large, easy-to-read buttons and a user-friendly interface.
· Additional Features: Some models offer features like caller ID, call-blocking, or built-in phone books.
The Best Cordless Phone with Answering Machine Models
Panasonic KX-TGD532W Expandable Cordless Phone with Call Block and Answering Machine
The Panasonic KX-TGD532W extends its appeal beyond its high-performance cordless phone capabilities thanks to its advanced answering machine. The answering machine effortlessly handles missed calls, storing messages securely to access at your convenience. A unique feature is the audible message alert that lets you know of new messages, even when you're away from the device. Furthermore, the answering machine boasts a generous recording time, accommodating multiple messages without requiring frequent clearing.
Pros
· Reliable battery life ensures seamless conversations and message recording.
· Broad range allows for mobility throughout larger spaces.
· Superior sound quality facilitates clear conversations and distinct message playback.
· One-touch call blocking feature, a boon in avoiding unwanted calls.
Cons
· The interface might be overwhelming for those preferring a simpler design.
· The absence of Bluetooth pairing restricts integration with other devices.
AT&T CL82307 DECT 6.0 Expandable Cordless Phone
The AT&T CL82307 cordless phone system sets itself apart with a versatile answering machine. It ensures no call goes unnoticed, recording messages from callers when you're unavailable. A unique feature is its ability to announce the caller's name from your stored directory, providing a hands-free overview of incoming calls. The answering machine is also easy to operate, with a large, intuitive keypad that allows for efficient retrieval and management of your messages.
Pros
· DECT 6.0 digital technology ensures exceptional sound quality.
· Intelligent call blocking feature auto-detects and filters unwanted calls.
· Capable of supporting up to 12 handsets, catering to large homes or offices.
· Large, backlit keypad and display ensure easy operation, even in dimly lit environments.
Cons
· The battery life could benefit from enhancements for prolonged usage.
· The screen's small size might be challenging for users with visual limitations.
start stopping unwanted calls →
VTech CS6719-2 DECT 6.0 Phone with Caller ID/Call Waiting
The VTech CS6719-2 makes managing missed calls effortless with its streamlined answering machine. This feature records incoming messages when you can't answer, allowing you to playback at your leisure. It also allows for remote access, so you can check your messages from a different location—a truly handy feature when you're away. The simplicity of its operation, coupled with its modern design, makes this phone system an asset to any home or office.


Pros
· Budget-friendly without compromising on key features.
· DECT 6.0 digital technology results in superior sound quality.
· A user-friendly design with a backlit keypad and display ensures ease of use.
· The answering machine can be accessed remotely, allowing you to stay connected even while away.


Cons
· The model lacks a call-blocking feature, which could be bothersome for those receiving frequent undesired calls.
· Although it covers the basics well, its appeal to tech-savvy users may be limited due to fewer advanced features.
Selecting the Right Phone for Your Home
Cordless phones with answering machines continue to hold their ground in the diverse and dynamic world of telecommunications. Their practicality, dependability, and user-friendliness make them a preferred choice for many, ensuring seamless communication in both home and office environments.
Choosing the right model involves understanding key features such as range, battery life, sound quality, and ease of use. Also, it's important to consider the additional features offered by each model. The Panasonic KX-TGD532W, AT&T CL82307, and VTech CS6719-2 are all outstanding choices, each with unique strengths and functionalities.
However, remember that the 'best' phone is subjective and heavily dependent on individual needs and preferences. So, take your time to consider which features you value most. Whether it's the one-touch call blocking of the Panasonic model, the expandability of the AT&T phone, or the affordability and simplicity of the VTech, there's a perfect cordless phone with answering machine out there for everyone.
Armed with this information, you're now well-equipped to navigate the market and choose the best cordless phone with answering machine to meet your needs.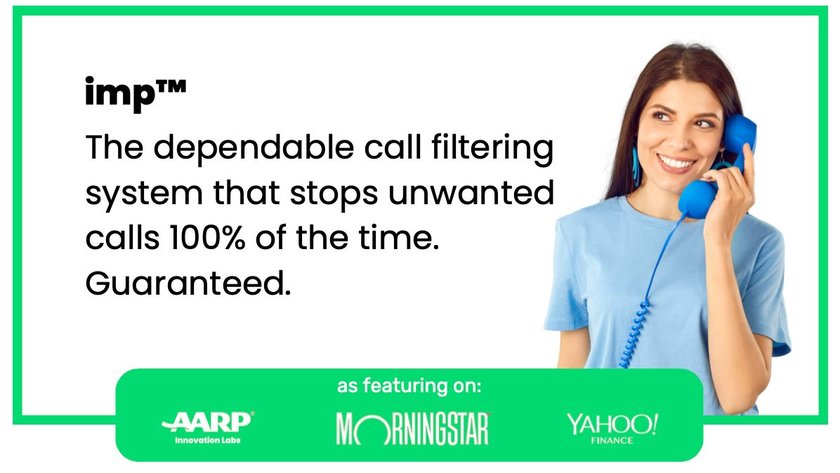 Have questions about how to block a number on a landline?