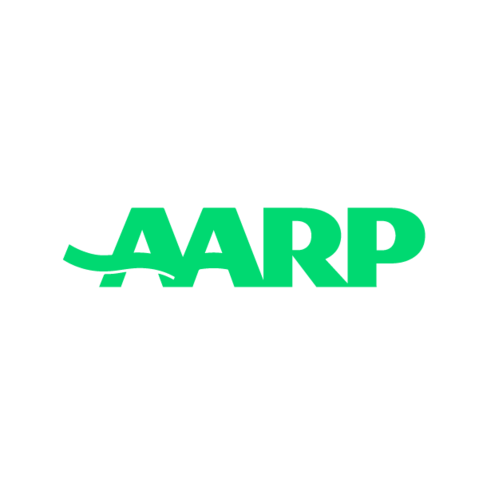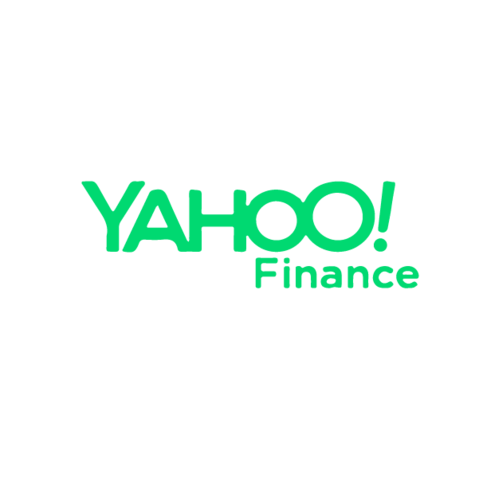 Stop 100% of Unwanted Landline Calls
imp is different. imp only allows wanted callers to ring through. Which means that 100% of the spam, scam, political, fundraising, debt collection, and survey calls are stopped before a single ring. Traditional call blockers can't do this. Neither can the Do Not Call Registry.
Unlimited Contacts and Phone Numbers
imp saves an unlimited number of contacts - from both those you want to hear from as well as an unlimited number of phone numbers you want to stop.
Real-Time Remote Management
imp provides real-time tools to help you manage your, or your loved ones', landline. It doesn't matter if you are out of the house or remotely helping a parent safely age in place, imp gives you access from anywhere at any time.
Your Privacy is Our Priority
imp is equipped with military-grade security. It's your phone and your data. And it's our promise to keep this information safe and secure.
5-Minute Plug-and-Play Setup
No 64-page instruction manual. No Ph.D. required to install. Just 7 simple steps (which includes Step 1: "Remove Packaging") to stop unwanted calls forever.
Works with All Major Phone Brands & Providers
No matter if your home phone comes in through a traditional hard-wired landline or is provided by a VoIP system, imp will work for you. And you can keep both your current phone and your phone number.
Transforms Your Landline into a Smart Phone
imp brings your landline into the 21st century. Listen to your voicemail messages when you are out and about. Turn on "Do Not Disturb" and never again be interrupted during dinner. Don't want to miss a call from the contractor or a doctor? Simply "Allow All Calls."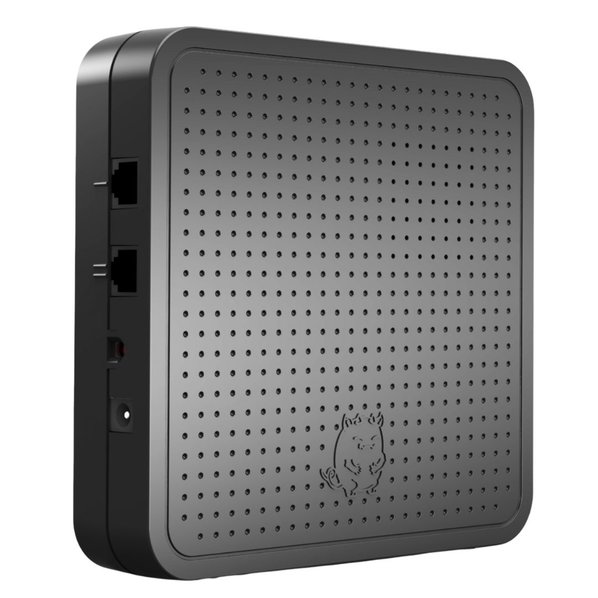 Stop 100% of Your Unwanted Calls. Guaranteed.
Call blockers like CPR & Call Control only stop 5% of your unwanted calls.
The Do Not Call Registry & FTC do not and cannot block calls.
And if NoMoRobo does detect a spam call, your phone still rings at least one time.
But with impTM, the only calls you get are the calls you want.
more on how imp works →
24/7

Protection with Remote Management
imp checks each and every call, day or night.
Monday through Sunday. Including holidays.
For caretakers, this means safety for them and peace of mind for you.
And the easy-to-use imp app makes managing your mom's home phone in the next state over just as convenient as managing the phone in your own home.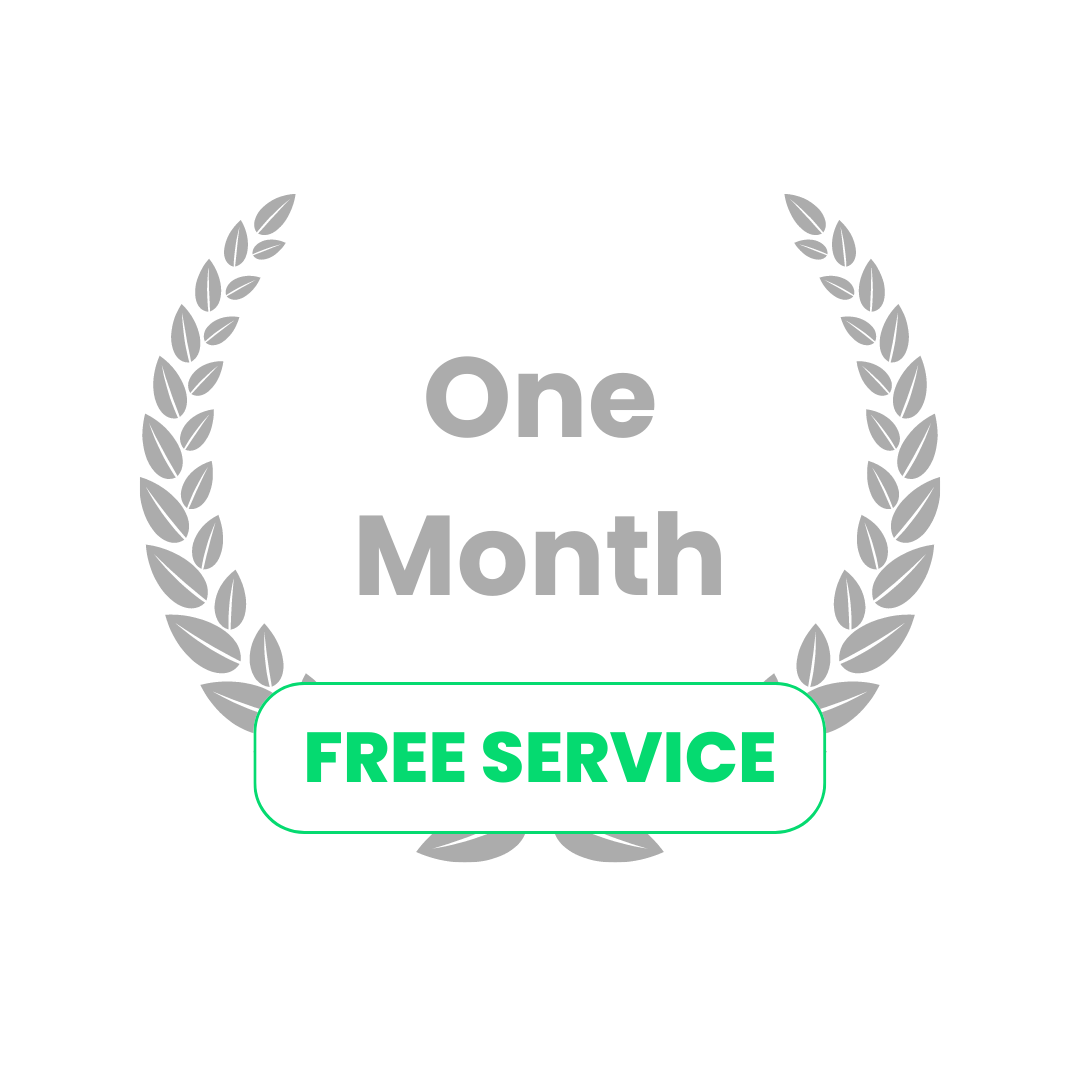 Every imp system comes with one month of free call-filtering service. This way you can try imp completely risk-free.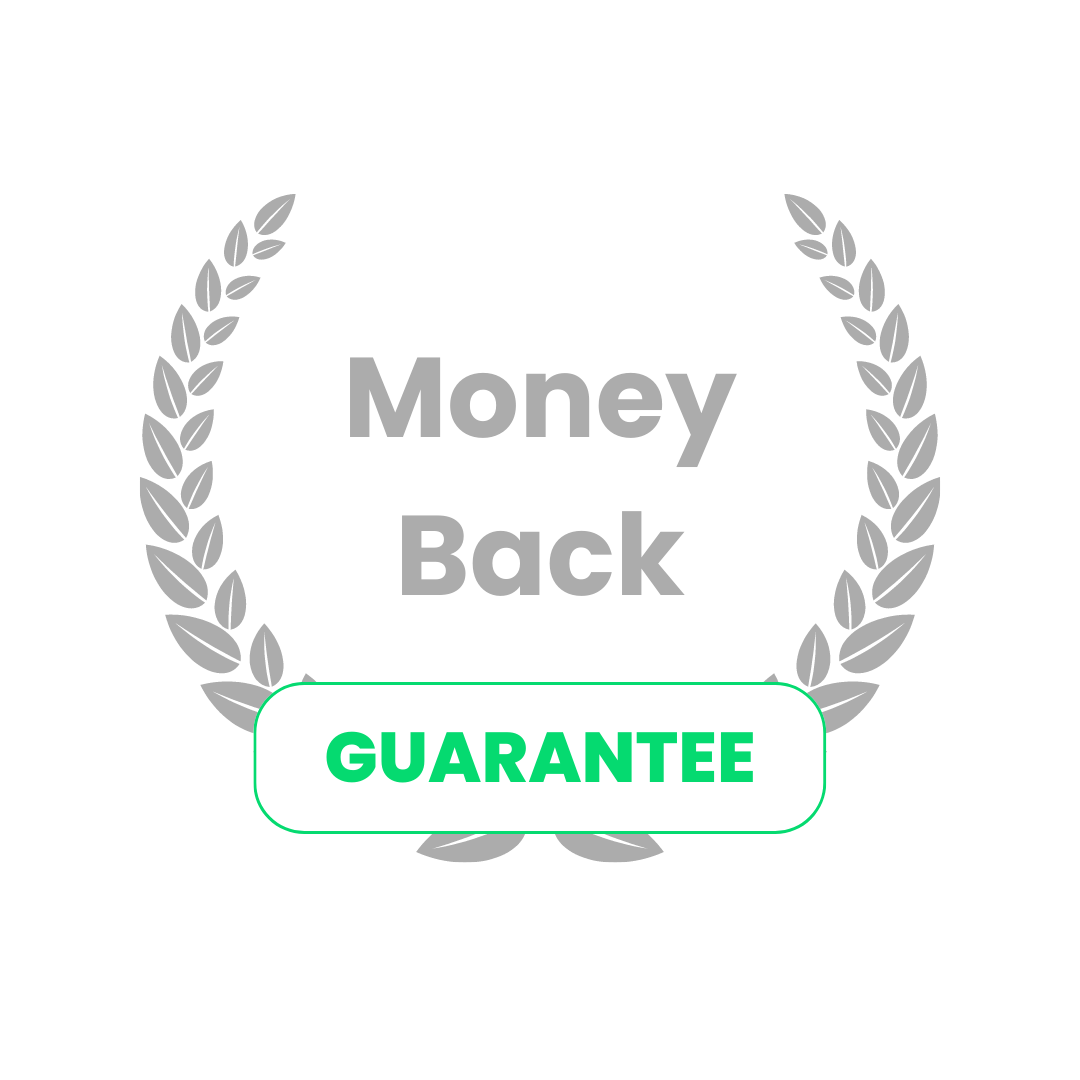 imp offers a 90-Day, 100% Money Back Guarantee. Free & Easy Returns. No questions asked.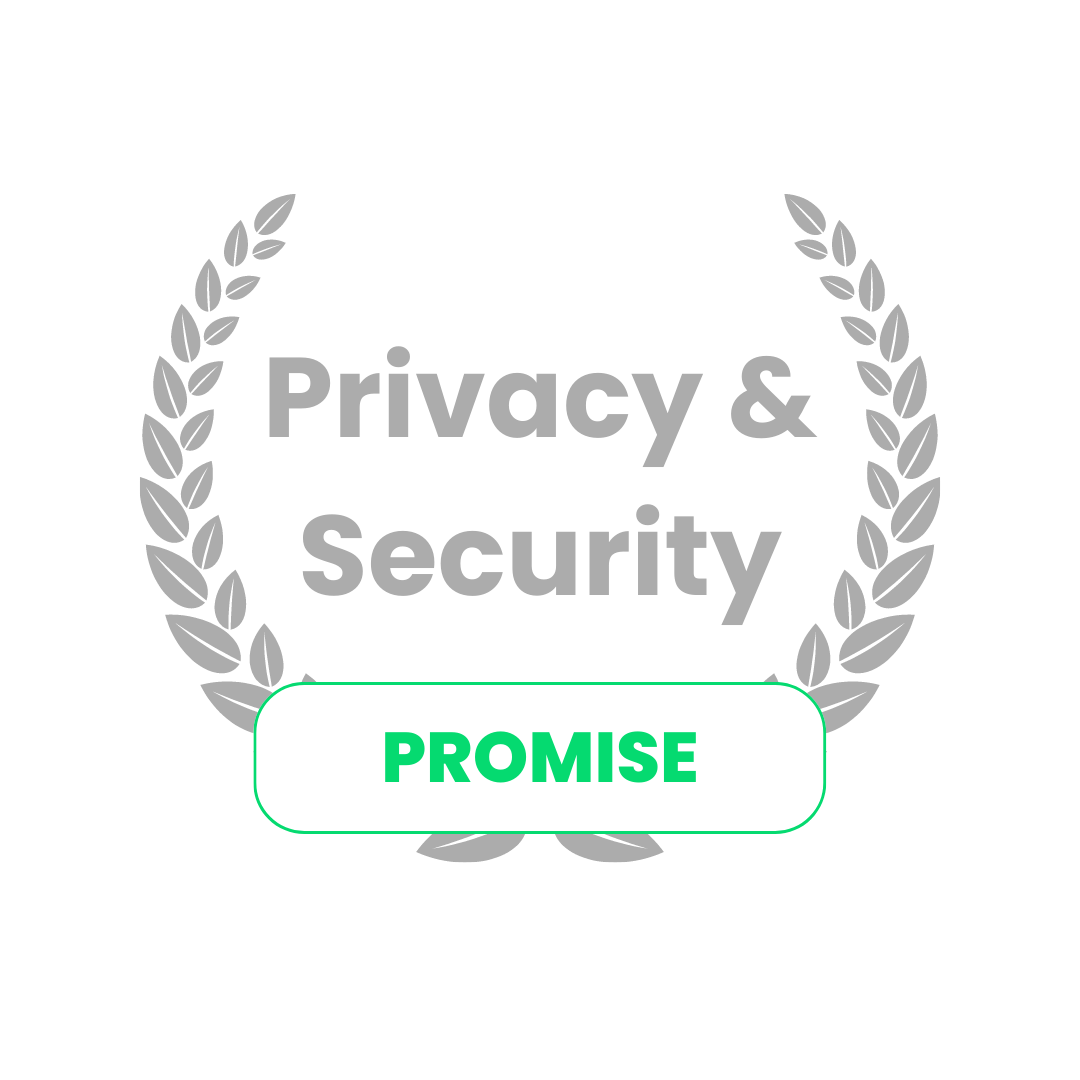 Your phone, your data. imp's core technical strength is around privacy, encryption, & security. Read our Privacy Policy →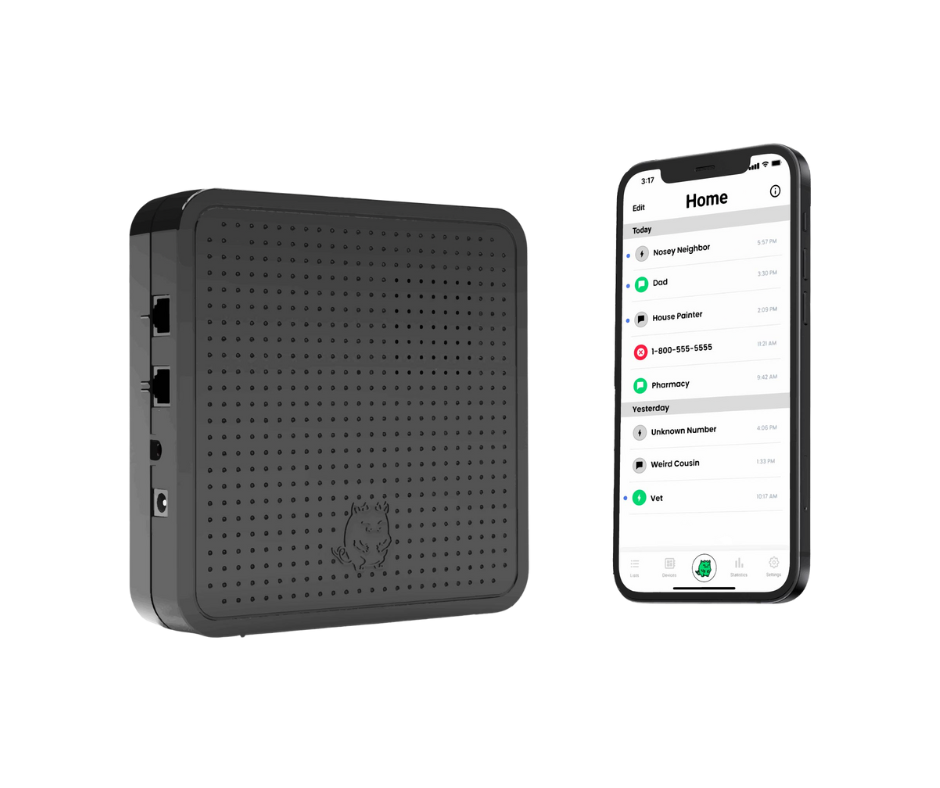 imp is based on a simple question: who do you want to hear from?
The easy answer: your friends, family, and other people you know.
This is why imp starts with pairing your smartphone contacts with your landline to create a list of callers who can make your phone ring.
imp then checks each and every call that comes in.
If it's a caller imp recognizes, they ring through.
Otherwise, imp silently handles the call for you.
No ring. No problem.
If it's not a call you want, imp silently handles it for you 100% of the time. And by "silently" we mean there is not even a single ring. Ever.
Around the Clock Protection
As soon as you finish the 5-minute plug-and-play setup, imp checks each and every call that comes in, day or night.
Anywhere, Any Time Access
Get your home phone messages wherever you are. Or keep an eye on whose calling mom, wherever she is.
love your landline again →
One step closer to loving your landline, again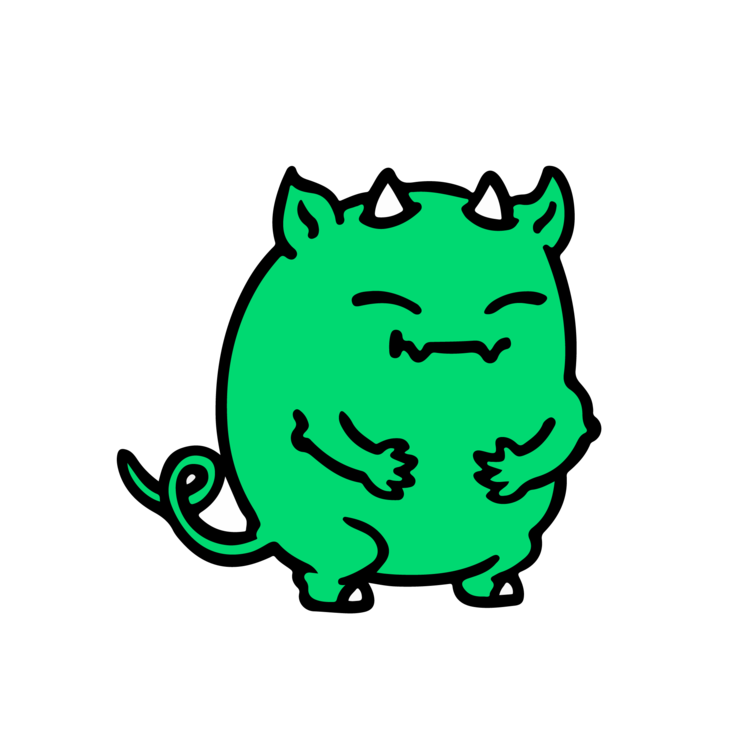 Sign up below to reserve
inventory is limited

join us in our mission to rid the world from the scourge of the unwanted caller