Finding the Right Cordless Phone With Answering Machine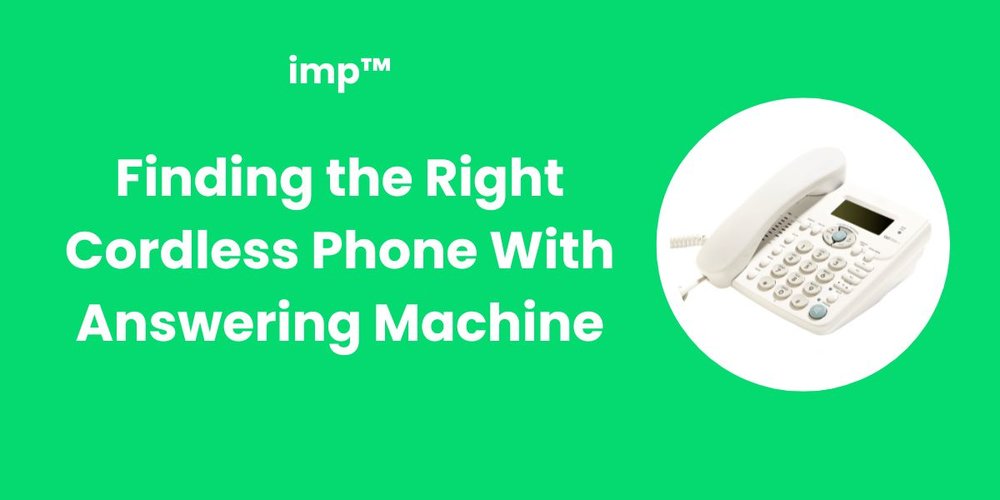 Even in the era of smartphones, cordless phones maintain their relevance, particularly in homes and small businesses — especially one with an answering machine. A cordless phone with an answering machine can be a practical solution for managing your calls effectively.
But with the sheer volume of choices available, finding the right model can be challenging. But fret not, as we've compiled a thorough guide to assist you in finding the perfect cordless phone with an answering machine.
start stopping unwanted calls →
The Enduring Relevance of a Cordless Phone with Answering Machine
With smartphones and high-speed internet seemingly everywhere, one might wonder why people still use cordless phones with answering machines. However, they continue to be a fixture in many households and businesses for several reasons.
Their reliability is unrivaled, especially in areas with patchy cell reception. Furthermore, the answering machine functionality ensures no important message is missed, even when the user is not immediately available to take the call.
Moreover, these devices provide a separate line for home or business use, which can be beneficial for maintaining professional boundaries and privacy. Not to forget, they continue to operate during power outages, keeping the communication line open when most needed.
The Top 4 Cordless Phones with Answering Machines
To help you find the right cordless phone with an answering machine, we're going to review 4 of the top models on the market today, going over their features, pros, and cons.
A shining star in Panasonic's line of cordless phones, the KX-TGF382M is an embodiment of versatility and performance. It comes as a package of two cordless handsets and a digital answering machine that is neatly integrated into the base unit. The answering machine has a generous recording capacity, allowing for up to 18 minutes of messages. In the event of a power outage, a battery backup system kicks in, ensuring you're never left without your landline.
Pros
· The noise reduction technology embedded in this model ensures superior voice clarity, making your conversations crisp and clear.
· The robust battery backup system ensures uninterrupted communication even during power outages.
· Its built-in baby monitor feature adds an extra layer of utility, making it an excellent choice for households with infants, like grandchildren.


Cons
· Its design might not appeal to everyone, especially those who prefer sleek, minimalist aesthetics.
· Some users might find the interface a bit complicated, especially if they are used to simpler phone systems.
The VTech CS6719-2 distinguishes itself with its user-centric design and affordability. It utilizes DECT 6.0 digital technology to ensure excellent sound quality and enhance security. The answering machine is capable of recording up to 14 minutes of messages, enough for everyday use.


Pros
· The backlit keypad and display make it user-friendly even in low light conditions, reducing strain on the eyes.
· It delivers an excellent balance of performance and price, making it a cost-effective choice for many users.
· Its intuitive user interface makes it easy to operate, even for those less familiar with modern phone systems.


Cons
· It lacks some advanced features, such as call blocking or smart technology integration.
· The build quality might not be as rugged as some of the more premium models, potentially affecting its longevity.
The AT&T CL82207 comes with a robust digital answering system that can record up to 22 minutes of messages, the highest among the models we're looking at. It has a high expandability, allowing for up to 12 handsets, making it a perfect fit for larger homes or small businesses.
Pros
· Its smart call blocker feature automatically weeds out unwanted calls, reducing interruptions and nuisance.
· Its high expandability means it can serve larger spaces effectively.
· The answering machine provides one of the longest recording times in this category.


Cons
· Some users might find the process of setting up the call-blocking feature slightly complex.
· Its design may not appeal to those who prefer a modern aesthetic.
start stopping unwanted calls →
The Motorola AXH03 is a contemporary hybrid model that marries the reliability of a traditional DECT cordless phone with the versatility of a built-in Alexa voice assistant. This model's answering machine can record up to 13 minutes of messages, ensuring you never miss a message.


Pros
· Its built-in Alexa voice assistant brings smart capabilities to the device, such as controlling smart home devices and making hands-free calls.
· It seamlessly combines the reliability of a traditional cordless phone with modern smart features.
· Its sleek, modern design makes it a great fit for contemporary home decor.


Cons
· The smart features depend on an active internet connection, which could be a limitation in areas with unreliable internet.
· The price point is somewhat higher due to the added smart features, which might not fit everyone's budget.
The Continued Importance of Cordless Phones with Answering Machines
Finding the right cordless phone with answering machine is about identifying the features that matter most to you. Whether it's superior voice clarity, advanced call-blocking features, smart capabilities, or an extended message recording capacity, the options out there are plentiful.
The models above each offer a unique blend of these features. By weighing the pros and cons of each model, you can make a well-informed decision that perfectly suits your communication needs.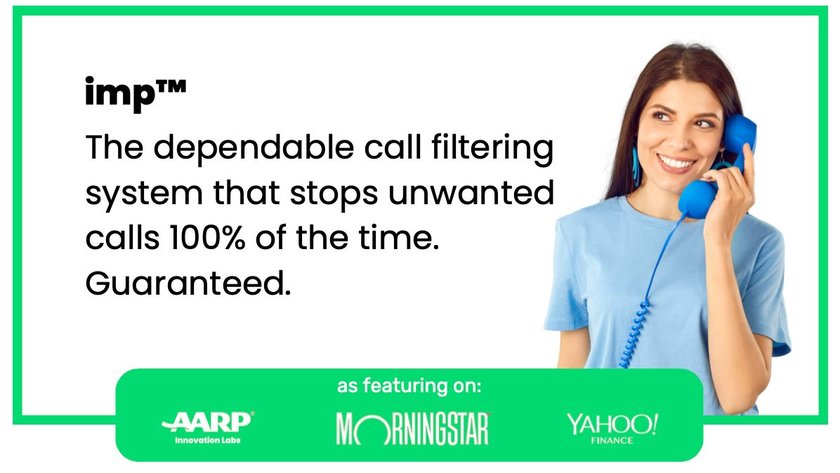 Have questions about how to block a number on a landline?