the imp story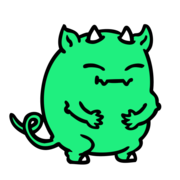 We signed up for the Do Not Call Registry in 2003.
We then bought our first call blocker in 2004.
In 2005, we went back and signed up again on the Do Not Call list.
2006 brought with it our first handset-based call screener.
You name it, we've tried it.
From hardware to software to services.
And you know what? None of them work.
We still got unwanted phone calls. A lot of them. Even when stacking all of these things together.
So we began asking questions.
Why isn't the government doing anything to stop these unwanted calls?
Why aren't telephone companies protecting their users?
Turns out that there are a number of reasons behind the non-stop calls. But our biggest takeaway was that if we really wanted to stop unwanted calls, we would have to do it ourselves.
And that's exactly what we've done.
We started by putting together a team of experts from the fields of old-school landline technology, secure networks, and modern telecommunications.
From there, we spent two years creating the technology and hardware that makes it possible to stop 100% of unwanted landline calls.
The result is impTM, the smart home upgrade for your landline.
With imp, the only calls you get are the calls you want.
Guaranteed.
What separates imp from the failed attempts that came before is that instead of trying to block the billions of possible phone numbers you don't want to hear from, imp focuses on connecting you with those calls you actually want.
In other words, the solution for call blocking is to not focus on call blocking.
Counterintuitive. But successful. So much so that we've already sold out. Twice.
We hope you join us in our mission to rid the world from the scourge of the unwanted caller.
And if you have any questions, feel free to drop us a line.
Get Started with imp →