The Top 5 Cordless Telephones of 2023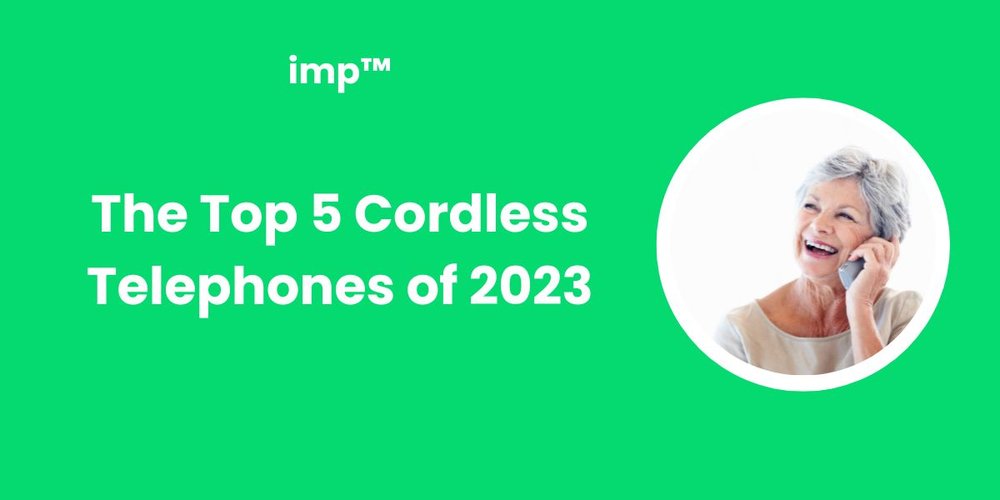 Even in our smartphone-saturated age, the convenience and reliability of cordless telephones make them indispensable in many homes and offices. They offer clear voice quality, longer battery life, and are often easier to use, making them a staple in many households and businesses.
Are you looking for cordless telephones for your own home? Today, we're going to help you navigate you through the vast sea of options available, outlining the essential features to consider and spotlighting the best models of 2023 that excel in quality, innovation, and user satisfaction.
start stopping unwanted calls →
The Relevance of Cordless Telephones in 2023
Even in a world where smartphones appear to dominate every corner of communication, cordless phones retain a unique and significant role. Their dedicated purpose - straightforward voice communication - allows them to excel in areas where smartphones sometimes falter.
Primarily, the sound quality of a cordless phone, thanks to the dedicated signal and lack of internet dependency, often surpasses that of mobile devices. Cordless telephones are incredibly user-friendly, with large, clear buttons and simple interfaces that make them more accessible to a wider range of users.
Their mobility is another key standout, allowing landline users to freely walk around their homes instead of being tethered to a set point.
Choosing the Right Cordless Telephone
When selecting a cordless phone, there are several key features to consider. Battery life is crucial - the longer, the better. Look for models that offer extended talk time and standby time. The range of the device is another important factor. A phone with a longer range will provide more flexibility, especially in larger homes or offices.
Handset comfort and ease of use, including a backlit keypad and easy-to-read display, are other critical elements. Additional features like built-in answering machines, call blocking, and speed dial can add convenience and functionality.
Top 5 Cordless Telephones of 2023
The VTech CS6719 is a dependable choice that combines affordability and functionality. It employs DECT 6.0 digital technology that ensures superior sound quality and clear, interference-free calls. This model's simplicity and straightforward design make it an excellent choice for those seeking an easy-to-use cordless phone.
Pros
· Outstanding sound quality thanks to utilizing DECT 6.0 digital technology.
· Reliable and budget-friendly, offering great value for money.
Cons
· It lacks an integrated answering machine, which may limit its functionality for some users.
The Panasonic KX-TGE474S phone system distinguishes itself with a comprehensive set of features. It boasts a built-in answering machine, call-blocking feature, and link-to-cell functionality, which allows you to connect your cell phone to your home phone. Additionally, it offers a unique talking caller ID that announces caller information between rings.
Pros
· Extensive feature set including a built-in answering machine and call-blocking.
· The link-to-cell feature provides seamless connectivity with cell phones.
Cons
· The device is more expensive than other models, which may deter budget-conscious buyers.
Designed with user-friendliness in mind, the AT&T DL72219 features large buttons and a clear, easy-to-read display. It uses DECT 6.0 digital technology that ensures clear and interference-free audio, making every conversation pleasant and stress-free.
Pros
· User-friendly design with large buttons and clear display, ideal for seniors or those with visual impairments.
· Excellent audio quality with DECT 6.0 digital technology.
Cons
· Some users may find the design too simplistic, lacking in aesthetic appeal.
The Panasonic KX-TG9541B impresses with its extended range and link-to-cell feature, allowing you to take your cell phone calls from the comfort of your cordless handset. It also has a built-in answering machine and a talking caller ID, adding to its functionality.
Pros
· Extended range, perfect for larger homes or offices.
· The link-to-cell feature allows for convenient, flexible call handling.
Cons
· Its design may be too simplistic for some users who prefer a more modern, stylish look.
The VTech DS6621-2 pushes the envelope of cordless phone technology with its connect-to-cell feature, allowing seamless integration of your mobile phone and home phone. This device also features a digital answering system and caller ID, ensuring you never miss important calls.
Pros
The connect-to-cell feature provides seamless integration with mobile phones.
The digital answering system ensures no missed messages, enhancing convenience.
Cons
This model comes with a higher price tag compared to other models, which could be a deterrent for some buyers.
start stopping unwanted calls →
Go Cordless in 2023!
With their blend of traditional functionality and modern innovation, cordless telephones continue to prove their worth. Their versatility and features meet a variety of needs, from the simplicity of the VTech CS6719 to the feature-rich Panasonic KX-TGE474S.
Regardless of your needs and budget, the top five cordless phones of 2023 represent the epitome of modern cordless phone technology, each with their own unique advantages and drawbacks.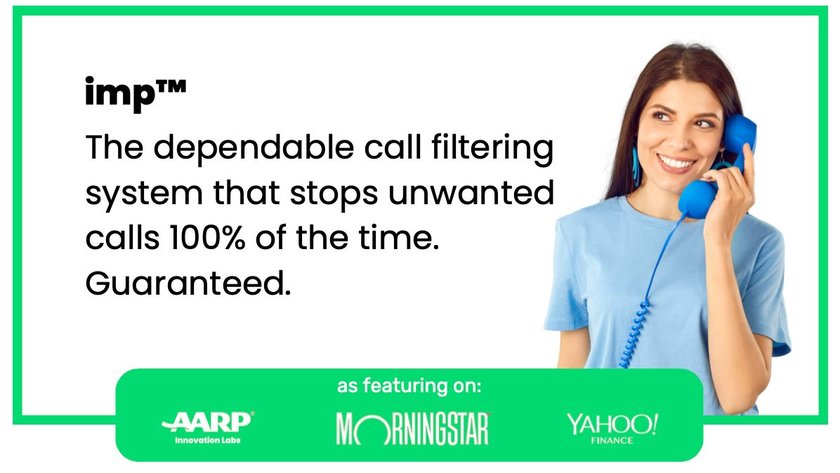 Have questions about how to block a number on a landline?