WHAT IS A SMART LANDLINE PHONE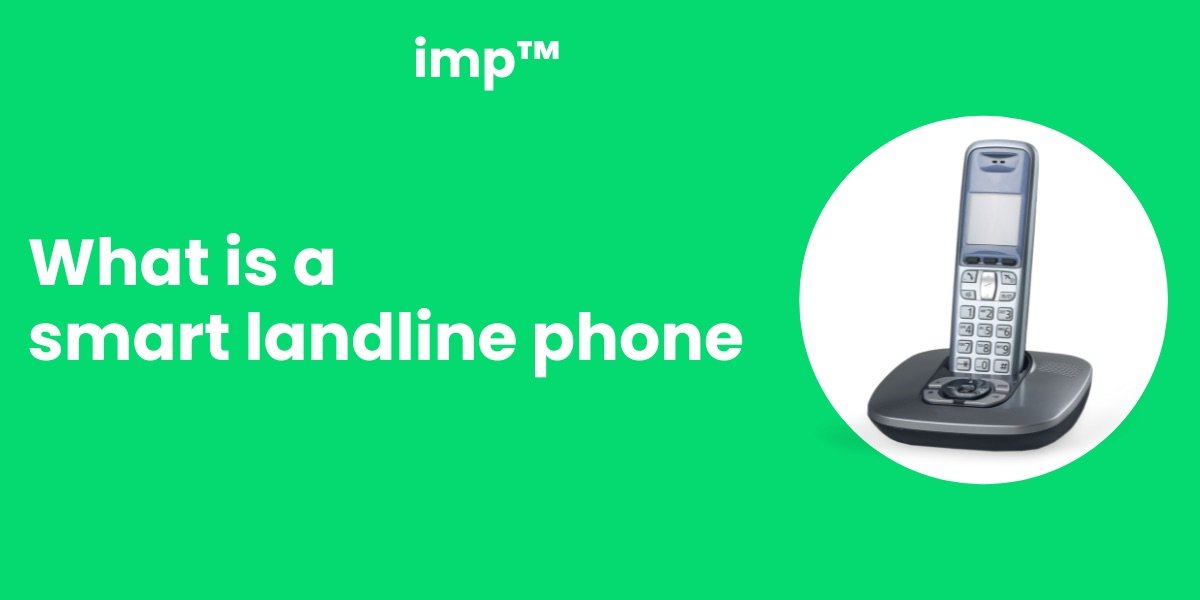 We have entered the era of the "smart landline phone" and are finding that the popularity of these phones continues to grow as more attractive features are added to this staple tech product. And with 40 million households using landline phones, it's no wonder people are looking for smarter landline alternatives.
BUT WHAT MAKES A PHONE A SMART LANDLINE PHONE?
Consumer trends and technological advances have given us newer and better options for landline phones. And while mobile phones are generally in the spotlight, big names in landline phones continue to stay creative both in design and what they have to offer.
The traditional landline phone that we all know came with standard options like built in answering machine and Caller ID capability. Today, these features are more enhanced, user friendly and accompanied by even more technology.
BIG PLAYERS LIKE AT&T, PANASONIC, VTECH ALL LIST SOME PRETTY IMPRESSIVE FEATURES. BUT DO THEY SOLVE THE PROBLEM?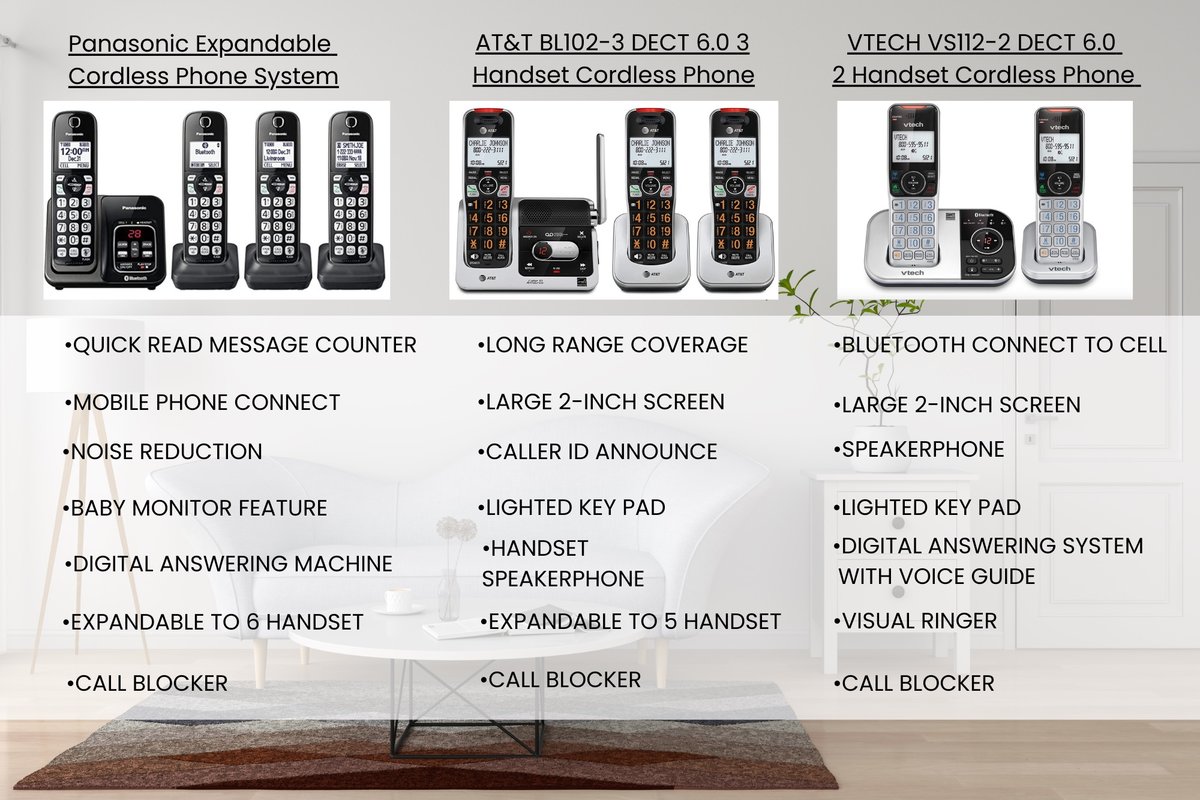 With the variety of beneficial features, one in particular is gaining attention: the built in call blocker. Below, we take a look at some of the more popular smart landline phones.
start stopping unwanted calls →
AT&T SMART LANDLINE PHONE:
With their smart call blocker, you can block callers on the spot with one touch. To screen robocalls, you update the phone's settings to ask the callers to press the # key. For unknown callers, it will ask them to record their name and then press the # key.
From there, when the phone rings the device will announce the caller's name. Users can choose to block or answer the call, or forward the call to the answering system.
While all of these steps may cut down on unwanted calls, it does not stop them. With the imp system, no unwanted calls come through. If you receive a call that imp does not recognize, imp will simply take a message for you. And then using the imp app, from wherever you are, you can decide how you want imp to handle that callers in the future. All with a simple swipe.
PANASONIC SMART LANDLINE PHONE:
The Panasonic Smart Landline Phone gives you the option to press the "block call" button to disconnect the current call and add a phone number to the call block list. Once a phone number has been added to the call block list, the unit will block calls from that phone number in the future.
The Panasonic Smart Landline Phone allows up to 250 single phone numbers to be stored in the call block list. Again, these unwanted and spam calls will still ring on your phone until you block them. And even though you may block a particular number, the bad guys are creating new numbers everyday so essentially, you will continue to get calls ringing through.
Again, imp makes this process so much faster and easier. The only phone numbers that will ring through are ones that are on your contact list. And more importantly, you do not have to manually add any wanted numbers. It is all done for you thanks to imp's Greenlist Technology.
V-TECH SMART LANDLINE PHONE:
The V-Tech Smart Landline Phone lets you block callers on the spot by pushing a button on the device. This will permanently blacklist up to 1,000 numbers.
To screen out robocalls, you update the settings to ask the callers to press the pound key. To screen out unknown callers, you set the device to ask the callers to record their names and press the pound key. After your caller completes the request, the phone rings and announces the caller's name. You then can choose to block or answer the call, or forward the call to the answering system. The imp system accomplishes way more and requires way less.
While all three smart landline phones will help cut down on unwanted calls ringing on your phone, it will not catch the majority of the unwanted calls. That means your phone will still ring all day long.
And anyone with a landline in their home knows the non-stop persistence of these calls, with many of them not only annoying, but down right dangerous.
The Harris Poll and Truecaller research March 2022 report revealed that an estimated $39.5 billion was lost to phone scams during this past year. This is the highest number reported since Truecaller began researching these calls eight years ago. To put this into perspective, $39.5 billion is like giving $1,000 to every person in California!
SO DO THESE SMART LANDLINE PHONES REALLY MAKE A DIFFERENCE WHEN DEALING WITH SPAM CALLS?
The short answer is, well, a little. Each smart landline phone that offers some type of call blocking can only block a certain amount of calls. And the user is required to set up and monitor.
This can become more complicated than it is worth, especially considering that spam, scam and robocallers are savvy, resourceful and relentless. They will just continue to find ways to ring through.
It is important to note that for phone scams to be successful, these scammers need people to actually pick up the phone so they can initiate a conversation. To help them in their nefarious effort, they have taken to a very effective technique referred to as neighbor spoofing. This is a targeted, and unfortunately for consumers, successful, way to get you to actually pick up the phone.
By using a spoofed caller ID, scammers can trick a person into thinking somebody local, or even someone they know, is calling. This may interest a landline user just enough to answer their phone. Even if they hang up, it will alert the scammer that the phone number is active. And if you try to block them, they will simply spoof using another number, continuing to call, evading any blocking attempts.
IS IT BETTER TO INVEST IN A SMART LANDLINE PHONE OR A CALL BLOCKER? OR BOTH?
It is reasonable to think that spending money to actually stop spam calls from ringing on a landline phone is money well spent - if it actually works. However, only 5% of landline calls are successfully blocked using traditional call blocking methods. And with only 20% of calls being wanted, this means that the other 75% of unwanted calls are making phones ring each and every time. So even though people are shelling out good money for hopeful solutions, they are not paying off.
start stopping unwanted calls →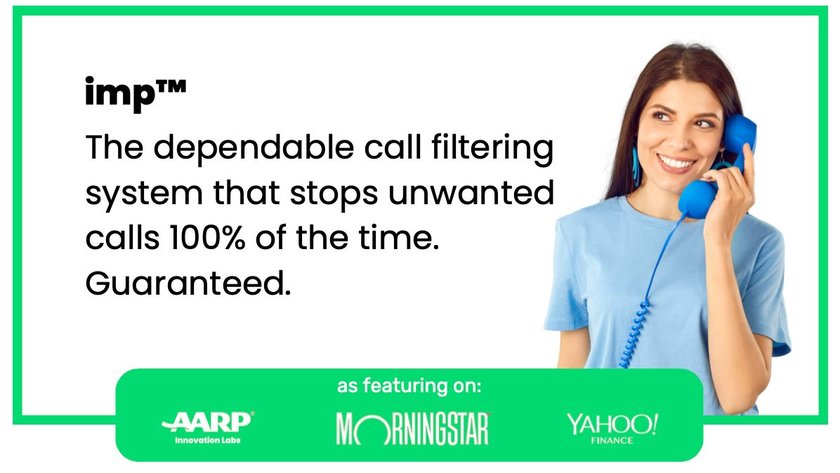 MEET IMP - THE ANSWER TO STOPPING UNWANTED CALLS 100% OF THE TIME.
So what makes imp different? To start, imp is actually not a call blocker but rather a smart home call-filtering system. This means the failings of call blockers and the like does not apply with the imp system.
imp's technology is designed to focus on calls a person wants to receive while never ever letting any unknown numbers ring through. This is the opposite to traditional call blockers, who focus solely on numbers identified as spam which they then collect in a database. If one of these specific numbers calls a landline with a blocker, it will indeed block the call. But this is only true if the number is in the collected database. And since we know thousands of new numbers are created everyday - including the mentioned spoofed numbers - it is impossible for traditional call blockers to keep up.
The imp call filtering system takes an opposite approach by giving all the attention to the calls you want. The easy to use set up works by syncing your smartphone contacts with your landline. From that moment on, the only calls ringing on your phone are your contacts. The rest are answered through a smart answering system which gives the caller the opportunity to leave a message. As an imp user, you will get a notification in your app which allows you to see who it was and listen to any messages.
When dealing with unknown callers in the imp app, you have the option to do a few things:
1. Do nothing, and anytime this number calls again it will go voicemail. From there you will be notified, and can listen to the message.
2. You may decide this is actually a number you do want to ring through and with a simple swipe you can move the contact to your Greenlist.
3. Never ever be bothered again by simply moving them to your Redlist. Callers on the Redlist cannot ring through and cannot leave a voicemail.
So if you are looking for a smart landline call filtering system, look no further than imp.
imps transforms your landline into a smart home phone
Can you imagine the only time your phone rings is when it's someone you want to talk to?
Or how about easily seeing whose calling while you're away from home? Or even keeping an eye on whose calling your mom and dad?
imp gives you this ability. Our technology transforms your landline into a smart home phone. This means that scammers can no longer trick your phone into ringing.
With imp, the only calls you get are the calls you want. How much smarter can you home phone get than that?
Still have questions about a smart landline phone?