The Top Mobile Phones for Elderly People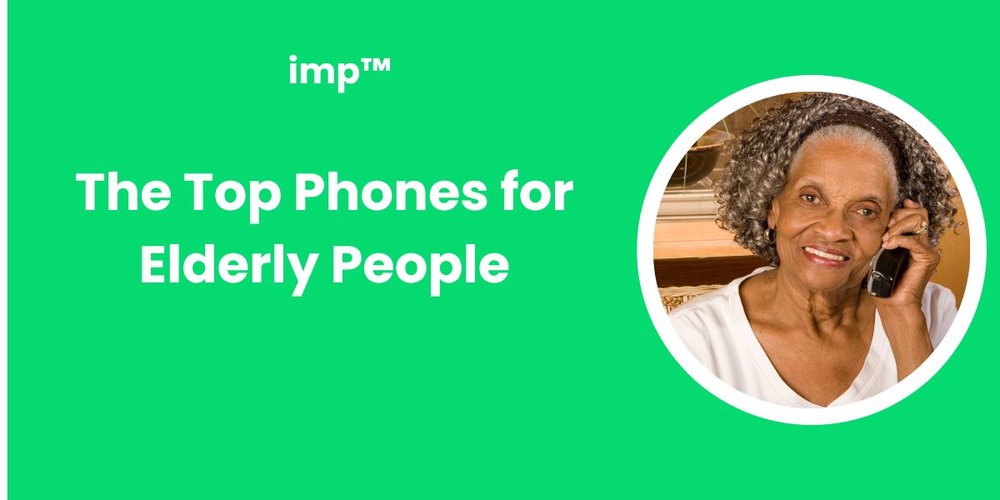 Staying connected is more important than ever in the modern world, regardless of age. Elderly individuals, in particular, can benefit immensely from using mobile phones that are designed to cater to their unique needs.
When it comes to choosing the perfect phone for an older adult, factors such as ease of use, readability, accessibility, and safety features are crucial to consider.
In this article, we'll review the top mobile phones for the elderly, carefully considering these essential criteria.
Our comprehensive guide will help you make an informed decision when selecting a mobile device that provides seniors with the perfect balance of functionality, simplicity, and convenience.
Whether you're a senior citizen yourself, or are seeking the ideal phone for your elderly loved one, this article is your go-to resource for finding the best options on the market to meet their needs.
Nokia 6300 4G
The Nokia 6300 4G is a thoughtfully designed device that brings together the best of both worlds — the simplicity of a classic feature phone and the convenience of modern connectivity.
This phone aims to cater to the unique needs of elderly people by providing an easy-to-use interface and essential features without overwhelming them with unnecessary complexities.
It includes essential features like a camera, FM radio, and Google Assistant, providing seniors with a reliable device for communication and entertainment.
Pros
* Simple design with a traditional keypad for easy navigation
* 4G connectivity for faster internet access
Cons
* Limited features compared to smartphones, making it less appealing for seniors wanting more advanced capabilities
Alcatel GO FLIP 3
The Alcatel GO FLIP 3 is a versatile flip phone that strikes a balance between traditional design and contemporary features.
With its large, tactile buttons and clear display, this phone is easy to use for seniors who may struggle with small, touch-sensitive keys.
In addition to its user-friendly design, the GO FLIP 3 also offers 4G LTE connectivity, allowing for faster internet browsing and smoother video calls.
The device comes with a basic camera for capturing special moments and supports popular messaging apps like WhatsApp, making it easier for older adults to stay in touch with loved ones.
Pros
* Offers 4G LTE connectivity for faster internet browsing
* Supports popular messaging apps like WhatsApp
Cons
* Basic camera quality may not satisfy users who enjoy taking photos
start stopping unwanted calls →
Jitterbug Flip2 by GreatCall
The Jitterbug Flip2 is a thoughtfully designed flip phone that addresses the specific requirements of seniors.
With its large, backlit buttons and simple interface, this device is perfect for those who find modern smartphones too complicated.
The high-contrast screen ensures that text is easily legible, and the powerful speaker provides clear call quality.
Additionally, the Jitterbug Flip2 is equipped with a 5Star Urgent Response button that instantly connects users to a trained agent who can assist in emergencies.
The phone also supports health and safety services like medication reminders and wellness check-ins, making it a comprehensive solution for seniors.
Pros
* Easy-to-use interface with large, legible buttons
* 5-Star Urgent Response button for added safety
Cons
* Limited smartphone features, making it unsuitable for those wanting a more advanced device
Apple iPhone SE (2nd generation)
The Apple iPhone SE (2nd generation) offers elderly people the opportunity to enjoy a user-friendly smartphone experience without sacrificing performance.
With its compact design, the iPhone SE is easy to hold and carry, while its intuitive interface ensures that navigating the device is a breeze.
Seamless integration with other Apple devices and services ensures that seniors can stay connected and entertained with ease.
Pros
* Powerful performance and accessible features in a compact design
* Seamless integration with other Apple devices and services
Cons
* More expensive than other phones on this list, which may not suit those on a tight budget
Doro 7050
The Doro 7050 is a stylish and functional flip phone designed to cater to the unique needs of elderly users.
Its large, raised buttons and easy-to-read display ensure that the phone is simple to use, while the hearing aid-compatible speaker allows for crystal-clear conversations.
The device also features an assistance button that, when pressed, sends an alert to pre-programmed emergency contacts or the user's designated monitoring service.
Additionally, the Doro 7050 has a built-in camera and supports Bluetooth connectivity, making it a versatile choice for seniors who desire a blend of simplicity and modern features.
Pros
* Built-in assistance button for emergencies
* Hearing aid compatibility and adjustable font size for enhanced accessibility
Cons
* Limited functionality compared to smartphones, which may not suit tech-savvy seniors
Choosing The Best Phones For Elderly People
Selecting the right phone for an older adult is crucial for staying connected, maintaining their independence, and accessing essential services.
While some seniors may prefer the simplicity of a flip phone, others may opt for a smartphone with more advanced features.
By considering the unique needs and preferences of the senior in question, you can find the best phones for elderly people to help keep them connected and engaged with the world around them.
With options ranging from basic flip phones to feature-packed smartphones, there's a device out there to suit every elderly individual's communication needs.
stop 100% unwanted landline calls →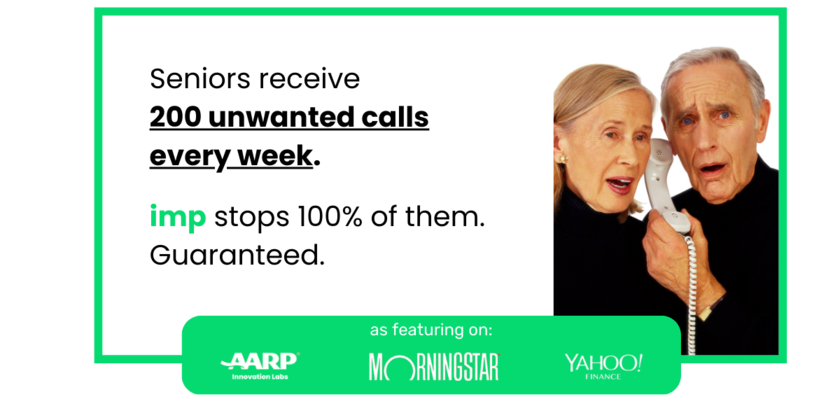 Still have questions about Call Blockers for Landline Phones?