reviews
We started imp because we wanted one for ourselves.
We were tired of getting unwanted calls on our home phone.
Turns out there are a lot of people who feel the same way.
And they are happy to have imp in their homes and on their side.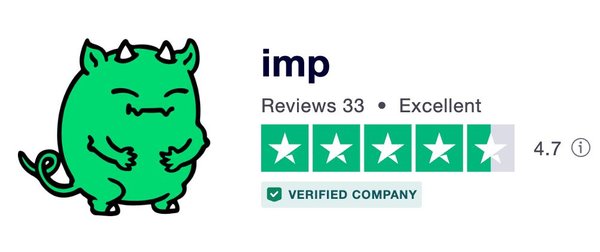 see what impsters have to say about their imp experience
"My phone is finally silent and the robo calls and telemarketing calls no longer bother us. It's a very impressive unit." - Melanie S.
"I love my imp!" - Mimi K.
"I love not getting all those annoying calls. We are loving our imp! Calling it Cutie!!" - Laurie
"So thankful… It's been so quiet since we got it set up." - Walt H.
"Finally having quiet dinners!" - Roanne
"imp is great. In the first week of use it has stopped 100% of unwanted calls and stopped no calls we wanted. I'm a huge fan. My mother-in-law is now begging me for one." - Craig D.
"The house is quiet again and I love it." - Ernestine M.
"I am very happy with my imp and need one for my mom." - Kip M.
"Before imp I didn't answer the phone until after it went to voicemail and I heard who it was." - Laurie H.
"Amazing! imp catches all the junk calls! App and UI is simple and self-explanatory. We just love it." - Jerry S.
"Easy, simple. and best of all, it works!" - Anne P.
"Very user friendly." - Joan A.
"imp has been great at providing relief from unwanted spam calls." - Happy G.
"I'm enjoying exploring and experiencing imp. I wondered about people contacting me from numbers not in our contacts, but imp just diverts to the app...It has made a significant difference in the phone ringing unnecessarily. Thank you. I tell my friends and family about imp often." - Elizabeth S.
"Wow! I like the app... super clear, very friendly, easy to follow. Very Cute! " - Anne H.
"Totally stops all harassing callers. Love, love, love this. Easy to install, easy to use. Have gone from having 30 harassing callers and scammers per week to zero. So nice to know these callers run smack into an impenetrable wall called imp." - Jemvilla (App Store Review)
"I really like knowing that I won't get anymore unwated phone calls." - Daniel
shop the imp system →