PHONES FOR SENIORS WITH DEMENTIA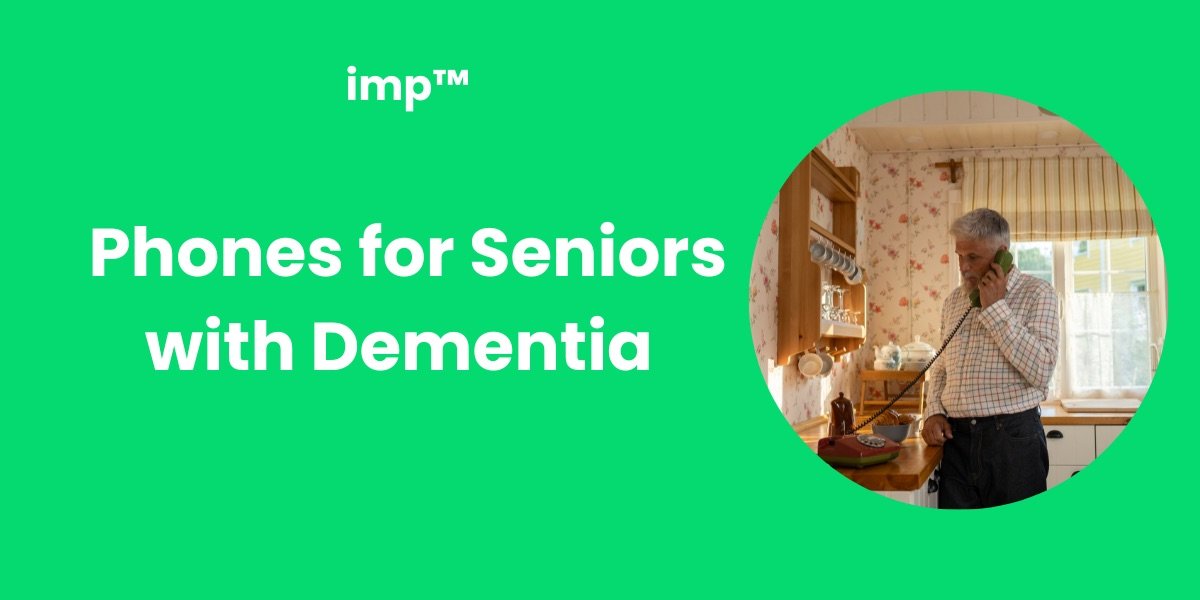 Finding phones for seniors with dementia is just one of many steps involved with caring for a loved one with age-related memory loss. This process involves layers of preparation and planning. Oftentimes, supporting independent living and providing options for safety is accompanied by a list of to-do's and purchases. One of the first precautions to take is finding phones for seniors with dementia. Whether you are a caregiver or someone who is living with memory loss, setting up a living situation that offers as much independence as possible while keeping people safe is a top priority. And there is so much to consider.
Thankfully there are wonderful resources that share ways to make each room in the home as safe as possible. Having access to this information and using it as a guide can help ease the overwhelming feeling that can often go hand in hand with caregiving.
THE NEW SMART HOME
Technology has been advancing across seemingly all categories involved in day to day life. One great example of this is the latest smart home devices. While many of the available smart home products were not necessarily designed specifically to protect those with memory loss, they can make a huge difference. Everything from help with remotely regulating home heating to smart appliances like a refrigerator that allows for large notes and reminders both in person or by using the app are finding real world use cases. These once considered "luxury" items become must-haves when setting up a safe home.
SPECIALLY DESIGNED PHONES FOR SENIORS WITH DEMENTIA
Along with smart home devices to help set up a living situation that supports independence, as well as safety are landline phones designed especially for someone with memory loss issues. These specialized phones have unique features that support some of the challenges that come with memory loss and can accommodate varying degrees of dementia.
Some of the more common issues with traditional phones include small buttons, phones that are too complicated to use, and of course, the potential for fraud with incoming scam calls.
learn about stopping unwanted calls →
DO THESE PHONES DEAL WITH SCAM CALLS TARGETING THIS POPULATION?
Spam, scam and robocalls targeting seniors are not only dangerous but also on the rise. Here are 3 common ways scammers are working to get your private information.
Grandchild in trouble
Exploiting grandparents' love and concern for their family members is one way scam artists target this demographic. And they can get pretty elaborate, oftentimes posing as a grandchild in trouble maybe with the law or maybe being involved in a car accident. This play on emotions is cruel and it works.
One devastating example is from an 82-year-old Florida woman who was scammed of more than $700,000 by a scammer convincing her that her granddaughter was in legal trouble. Fearing for her granddaughter, the woman made a series of withdrawals from her bank and gave it to the crooks.
Social Security
Calls from scammers posing as Social Security agents or government employees are all too common. They may threaten and demand immediate payment to avoid legal action. This can be scary for anyone but when it is someone dealing with Dementia, fear can take over pretty quickly. And while we can try and explain to someone with Dementia how they should never give out personal information, when faced with calls like these that can be quite a challenge to remember.
Medicare
Another common scam is to pose as a Medicare advisor with the goal of obtaining personal information. They may ask if you have received your new card yet, which of course is bogus, followed by a request for your name, SSN, and date of birth.
If a worried person with memory loss gets a call like this, they are very likely going to do what they think is right and comply with the scammers' requests. Or these imposters may explain that due to some change in Medicare plans, the person is entitled to a refund. Again, they use this tactic with the sole purpose of gathering personal information.
THERE ARE RECOMMENDATIONS IN PLACE TO BLOCK THESE SCAMMERS
There are some common recommendations consumer advocates advise in order to help seniors with dementia combat these and other potentially dangerous scam calls. Unfortunately, none of them work 100% of the time
learn about stopping unwanted calls →
HOW ABOUT THE DO NOT CALL LIST?
The first line of defense when trying to block robocalls on landlines is often registering your phone number with the National Do Not Call Registry. The FTC is clear about how the registry works - and how it doesn't.
By design, the Do Not Call List is meant to stop unwanted sales and marketing calls from ringing on your phone. For businesses to call you, they have to cross-check with the registry to be sure your number is not listed.
But given the number of robocalls made every day, it is clear that scammers are not concerned about the list or the rules. Of course they do not check to be sure the numbers they are going to call are on it.
So, while the registry might be better than nothing, it will not stop the bad guys from calling you.
ARE THERE OTHER WAYS TO PROTECT FROM SCAM CALLS?
Another popular route is to purchase a traditional call blocker. These small devices hook up to your phone and are designed to block known phone numbers that have already been reported as scam. If one of these specific numbers calls on a landline phone equipped with one of these blockers, it will indeed block that call.
BUT this is only true IF the number is in the collected database. With the mass amount of new numbers created everyday plus the mentioned spoofed numbers, it is impossible to block every unwanted number. This is why traditional call blocking is set up to fail.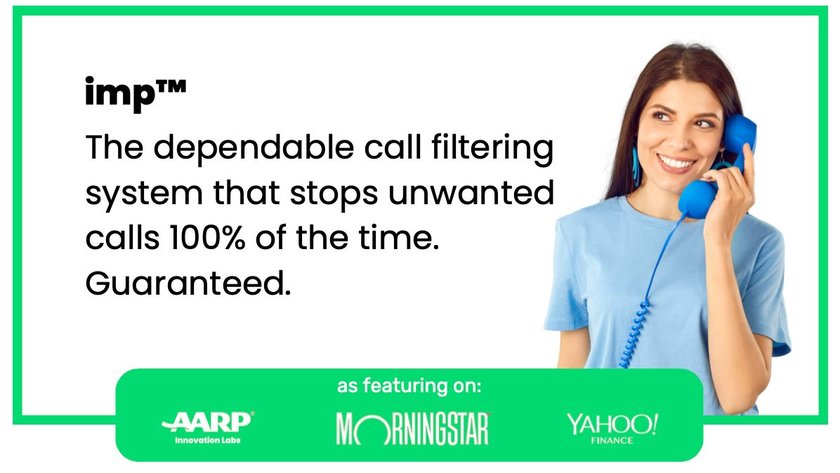 WHY IMP IS A SOLUTION FOR SENIORS WITH DEMENTIA
With imp, this process is entirely different. First, imp works with your current setup, which means you can simply connect imp to your current landline and keep your current number. When looking for a phone for seniors with Dementia, imp offers protection where you need it most.
The imp call-screening system is not just a call blocker but rather a smart home landline system. imp's technology focuses on calls a person wants to receive while never letting any unknown numbers ring through.
Your setup is quick and easy without a lot of complicated instructions or equipment. When you get your imp box, you simply plug into your landline phone and that's it!
Once you are set up, the imp app walks you through the pairing of your contacts using our The Greenlist Technology. From this point on, the only ringing you hear will be from your known contacts. And the system is fully customizable so you decide who gets through and who never gets heard from again.
When a call comes into your landline phone, imp checks to see who it is. If imp recognizes the caller, your phone rings. And if not, imp silently handles the call for you.
Depending on your settings, the caller has an option to leave a message, which can be accessed from anywhere through your smartphone, turning imp into a smart home answering machine. If the caller is in fact someone you do want to be able to ring though, but maybe was not on your contact list, you can just move them over to your Greenlist with a simple swipe right in the app. Or if when you check the message you discover the number is behind that dreaded auto warranty scam call, you can then add it to your Redlist and you will never hear from them again.
Imagine if you are caring for a loved one. You can decide on the contacts you want to be able to get through like other family members and friends, with any and all other calls being managed through the app. Your loved one will be safe from any potential spam, scam or robocalls 100% of the time.
Still have questions about how imp can help?