How To Stop Unwanted Phone Calls on Landline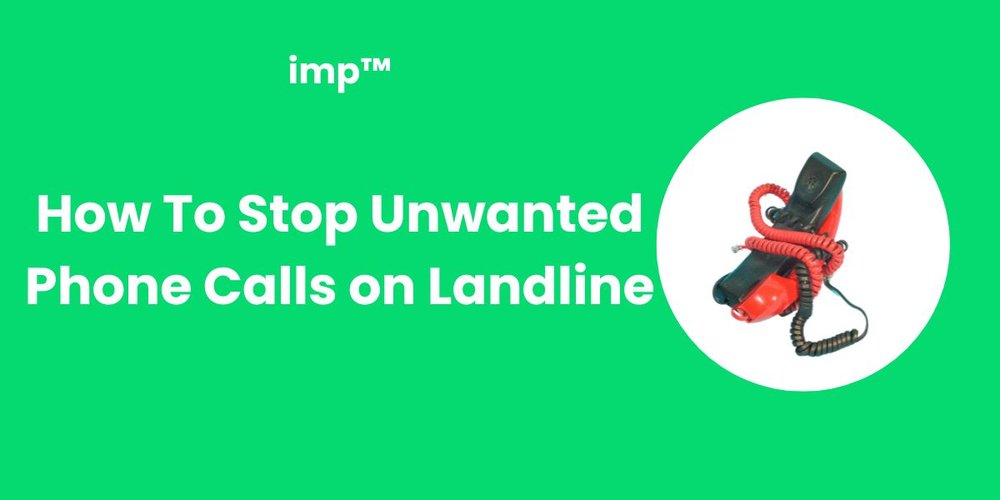 Despite technological advances, landlines continue to serve as a reliable and cost-effective means of communication for households and businesses alike. However, these connections are not without their pitfalls.
Unsolicited phone calls, such as telemarketing, robocalls, and scams, can transform the convenience of a landline into a source of frustration and concern.
This guide will delve into the nuances of landline management, providing comprehensive strategies to help you effectively shield your privacy, minimize disturbances, and ensure a more secure and tranquil communication experience.
Next to each recommendation, we will offer a rating on a 5-point scale as to the suggestions effectiveness at actually stopping unwanted phone calls on landline phones.
A Guide On How To Stop Unwanted Phone Calls on Landline
Unwanted phone calls on landlines can be a persistent annoyance, disrupting our daily lives and, at times, even posing security risks.
1. Understand the legal framework
Effectiveness: 🟢 ⚪️ ⚪️ ⚪️ ⚪️
Before tackling unwanted phone calls, it's essential to understand the legal framework governing them.
In the United States, the Federal Communications Commission (FCC) and the Federal Trade Commission (FTC) are responsible for regulating telemarketing calls and enforcing the Telephone Consumer Protection Act (TCPA) and the Telemarketing Sales Rule (TSR).
These regulations limit the hours during which telemarketers can call, require them to maintain a "Do Not Call" list, and prohibit them from using auto-dialers or prerecorded messages without the recipient's consent.
starting stopping unwanted calls →
2. Register with the National Do Not Call Registry
Effectiveness: 🟢 ⚪️ ⚪️ ⚪️ ⚪️
Often times, the recommended first step in stopping unwanted phone calls is to register your landline number with the National Do Not Call Registry. Managed by the FTC, this registry prevents telemarketers from calling registered numbers.
You can register your number online at www.donotcall.gov or by calling 1-888-382-1222 from the phone you wish to register. Registration is free and permanent unless you choose to remove your number.
But the reality is that the Do Not Call List simply doesn't work. Bad guys just ignore it altogether, calling your home repeatedly.
3. Traditional call-blocking devices
Effectiveness: 🟢 🟢 ⚪️ ⚪️ ⚪️
Traditional call blockers only stop ~5% of unwanted landline calls. But it's better than nothing. Kind of.
Several call-blocking devices are available in the market that can help you stop unwanted phone calls on your landline.
These devices connect to your landline and use various techniques to block unwanted calls, such as blocking specific numbers, filtering out calls from unknown numbers, or requiring callers to enter a code before connecting.
stop 100% of unwanted phone calls calls →
4. Utilize your landline's built-in call-blocking features
Effectiveness: 🟢 🟢 ⚪️ ⚪️ ⚪️
Many landline phones come with built-in call-blocking features. Check your phone's user manual or contact the manufacturer to learn how to activate and use these features.
Typically, these options allow you to block specific numbers, block calls from private or unknown numbers, or block calls based on specific criteria (e.g., calls with no Caller ID information).
5. Contact your phone service provider
Effectiveness: 🟢 ⚪️ ⚪️ ⚪️ ⚪️
Your phone service provider may offer call-blocking services or features to help you stop unwanted calls.
Contact your provider to inquire about these services and their associated fees, if any. Some providers offer call-blocking tools, such as anonymous call rejection, selective call blocking, or call screening, as part of their landline packages.
But be aware. Most phone service providers actually don't admit to having a spam caller problem.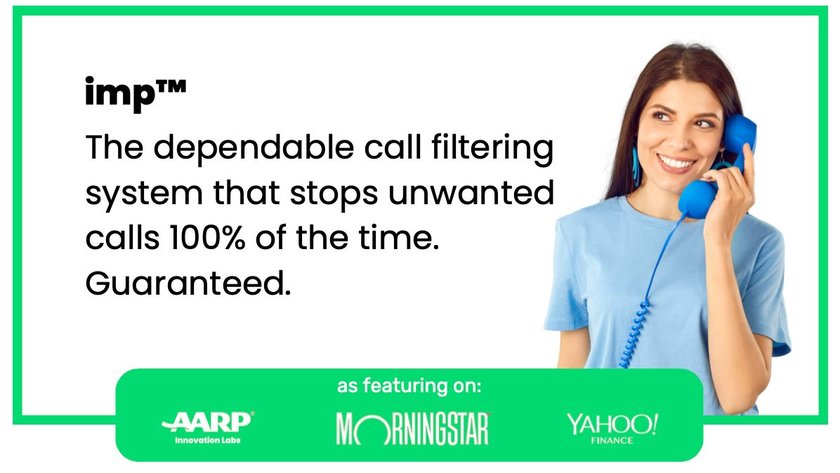 6. Report unwanted calls to the authorities
Effectiveness: 🟢 ⚪️ ⚪️ ⚪️ ⚪️
If you continue to receive unwanted phone calls after taking the steps mentioned above, you should report these calls to the appropriate authorities.
In the United States, you can file a complaint with the FCC at www.fcc.gov/complaints and with the FTC at reportfraud.ftc.gov.
When reporting unwanted calls, provide as much information as possible, including the caller's phone number, the date and time of the call, and any relevant details about the caller or the content of the call.
7. Educate yourself and others about phone scams
Effectiveness: 🟢 🟢 ⚪️ ⚪️ ⚪️
The reality is that the only way to stay safe from unwanted phone calls is to not let the phone ring. Unless it's a caller you want.
One of the reasons unwanted phone calls continue to plague landlines is the prevalence of phone scams.
These scams often target vulnerable individuals and can result in significant financial loss or personal harm.
So even if you protect yourself and others by familiarizing yourself with common phone scams, such as the IRS scam, the tech support scam, and the grandparent scam, the only way to truly stay safe is to prevent the phone from ringing altogether.
8. Maintain your privacy
Effectiveness: 🟢 🟢 ⚪️ ⚪️ ⚪️
To minimize the risk of receiving unwanted phone calls, it's essential to safeguard your landline number and personal information.
Be cautious about sharing your phone number and personal details online, over the phone, or in written forms. Here are some tips to help you maintain your privacy:
*Be selective when providing your landline number. Only give it to trusted individuals and organizations.
*Avoid posting your phone number on public forums, social media, or websites where it can be easily accessed by scammers and telemarketers.
*Be cautious when signing up for online services, newsletters, or contests. Read the privacy policies and terms of service to ensure that your information will not be sold or shared with third parties.
*Use a separate email address for online sign-ups to avoid linking your primary email to your landline number.
* If you receive a call from an unfamiliar number, be wary of providing personal information or confirming details about yourself. Scammers may use this information to target you in future scams.
9. Screen your calls
Effectiveness: 🟢 🟢 🟢 🟢 ⚪️
A simple yet effective way to reduce the impact of unwanted calls is to screen them before answering.
Use an answering machine or voicemail to allow unknown callers to leave a message. This way, you can avoid engaging with telemarketers, scammers, or robocalls while still being reachable by legitimate callers.
While an effective strategy for stopping unwanted phone calls on landline phones, letting all of your calls just ring and ring and ring, no matter if it is a wanted call or not, is not really a solution.
10. Join imp
If you want stop 100% of unwanted phone calls on landline phones, there is only one solution: join imp.
imp is a smart-home solution that simply plugs into your landline. After the 5-minute setup, the only time your phone rings is when someone you want to talk to calls you.
learn more about joining imp →
Still have questions about How To Stop Unwanted Phone Calls on Landline?