HOW TO STOP SPAM CALLS ON A LANDLINE PHONE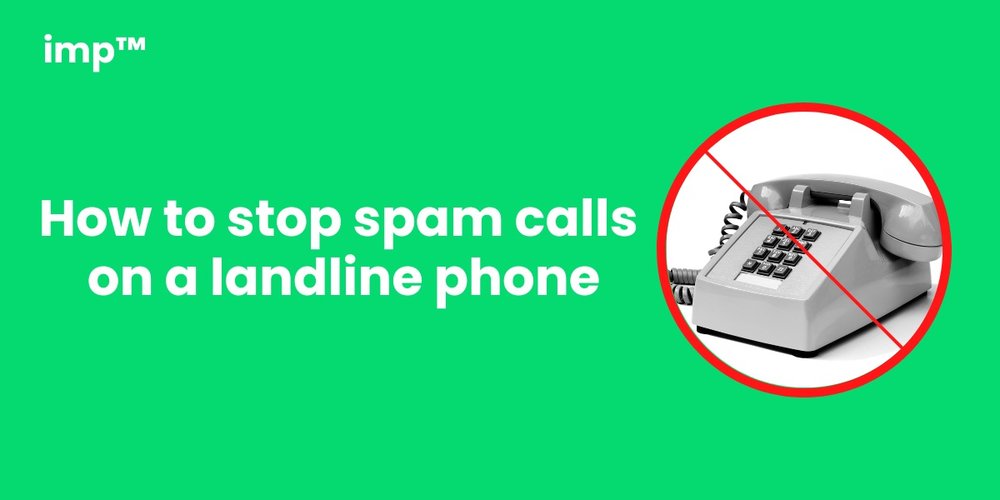 There is no question that creating solutions that answer the question "how to stop spam calls on a landline phone" are a priority. There are few things more irritating to deal with than completely stopping what you are doing in order to run and answer a ringing phone only to discover it is another spam call. Somehow after all these years, not only have the spammers not been stopped, but thanks to technological advances, they continue to increase in both the volume of calls placed and the annoyance they generate.
WHAT EXACTLY IS A SPAM CALL
Spam calls are unwanted communications directed to consumers with the purposes of advertising, collecting personal information and other potentially dangerous motives. These can be spoofing calls, IRS scams, charity scams and more. These calls have ripped people off to the tune of $39.5 billion in 2022. There is no sign of them stopping, let alone slowing down.
WHAT IF I ANSWER ONE OF THESE SPAM CALLS?
CAN I HARASS THEM BACK?
Sometimes, in sheer frustration, we want to answer the call so we can just hang up on them. Or at the very least, answer so we can give the spammer a piece of our mind. Unfortunately, this is not a good idea.
If you answer the call, your number is identified as valid or a live line. This means they will continue to call you as they now know that there is someone on the other end of the number they can target as a victim.
Even if you are tempted to try and "get back" at the spammers by blowing a loud whistle into the phone, pretending to be a police officer, or even a pretending to be a funny character you make up, this kind of "revenge" will just result in more future calls. Again, while it might help to make you feel good in the moment, answering the phone actually validates that the number is good to use for spammers.
And even more scary, some spammers use voice-recording software to capture the words you say. With that recording they are able to doctor your words up to then use to make unauthorized purchases in your name. Talk about sneaky.
While it would be so satisfying to harass the spammers back, understand that there are risks involved. But all is not lost for those wanting revenge! There are in fact a few very successful spam busters out there doing their best to exact revenge on these spammers. To get a "spam revenge" fix, check out Jim Browning's YouTube channel to see some impressive undercover work. It's also worth watching Mark Rober hit a call center with a glitter bomb payback!
stop spam calls →
WHAT TYPE OF SPAM CALLS ARE OUT THERE?
With the primary goal of spam callers being to trick potential victims into handing over personal information so as to eventually rip them off, it is important to stay informed and avoid engaging with these spam calls at all costs. There are a variety of spam call techniques, but the top five scam calls to be aware of are usually related to:
•Auto Warranty
•Social Security issues
•Credit Card
•IRS
•Student Loans


These spammers are not looking to just bug you, they want to find ways to gather your personal information. Once they get this info, they will use it however they can to scam you out of money. And unfortunately, more often than not, it is the older population who are the primary targets as they tend to be easier to prey upon.
OLDER POPULATIONS GET HIT THE WORST WITH SPAM CALLS
It is bad enough these scammers are so relentless, driving us crazy in our own homes with the non-stop ringing, but they are also targeting vulnerable groups like senior citizens. The FBI reported that in 2021 there were 92,371 older victims of fraud, resulting in $1.7 billion in losses.
Spammers focus on the older population for two reasons: one, there is the assumption that they have more liquid money available to them. And two, older people tend to place their trust in authority - even if it is fake authority.
So when a caller presents as being from the IRS or Social Security, or any other government agency, it can be a pretty daunting experience. Scammers know this and use it to their advantage. The worst part is that if someone falls for these scams, it tends to be very difficult to get back any lost funds.
stop spam calls →
DO CALL BLOCKERS STOP SPAM CALLS ON LANDLINE PHONES?
While there are a number of traditional call blockers for landline phones, none are actually stopping these spam calls. The reason for this is that the technology behind most landline call blockers is heavily reliant on lists of known "bad guys."
The problem with this approach is that traditional call blockers will only stop those specific callers whose numbers are already known. And, as we have learned, these bad characters are relentless, and smart. They will simply find other ways to get through to consumers' phones.
One method of attack spam callers use to work around these traditional call blockers is to create new numbers that look familiar to the recipient. Using tricks like "Spoofing" and "Neighbor Spoofing, " spam callers create phone numbers that look similar to yours. The result is that you may think it is a local call then pick up only to discover it is a spam or scam call.
And with Neighbor/Caller ID spoofing, these spammers actually can change the caller ID to anything they want, bypassing any traditional call blocker database. Ultimately, if you are relying on a traditional call blocker, the tricks and technology used by spammers results in their calls getting through and ringing on your phone.
DOES THE DO NOT CALL REGISTRY STOP SPAM CALLS ON LANDLINE PHONES?
A common line of defense, and often the recommended first step when trying to figure out how to stop spam calls on a landline phone, is to register your phone number with the National Do Not Call Registry. But while it is easy, and free, to sign up for, many people do not know that it is not designed to stop all spam calls.
The Do Not Call Registry might reduce some of your landline spam calls, but the Do Not Call Registry cannot completely stop spam calls on landline phones. Why? Because the Do Not Call Registry is designed to stop legitimate sales and telemarketing calls by informing legitimate companies as to which consumers do not want to be contacted.
So, yes, in theory, legitimate businesses will check the Do Not Call registry before making any unsolicited calls. But scammers are not interested in the rules and are not concerned with this list. Therefore, they will continue to call your landline number.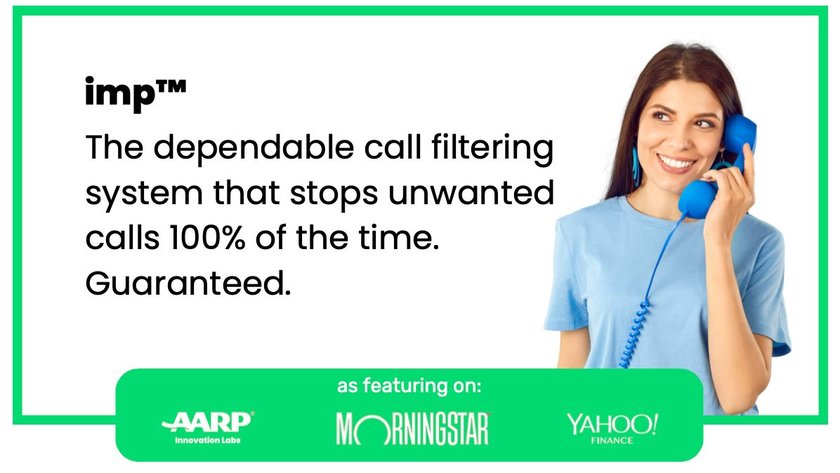 MEET IMP - THE ANSWER TO STOP SPAM CALLS ON LANDLINE PHONES
Meet imp, your solution to stopping 100% of the spam calls you get on your landline. What makes imp different? To start, imp is not a call blocker but rather a smart home call-filtering system. This means the failings of call blockers and the like does not apply with the imp system.
imp's technology is designed to focus on the calls a person wants to receive while never, ever letting any unknown numbers ring through. How does imp do that? Easily. As in simply "plug and play" easy.
At setup, imp syncs your smartphone contacts with your landline. From that moment on, the only calls you receive are calls from your actual contacts. imp then handles the rest of the calls for you, using our smart answering system which gives the caller the opportunity to leave a message. As an imp user, you will get a notification in your app which allows you to see who called. You can also listen to any messages anywhere at any time.
And when dealing with unknown callers in the imp app, you have the option to do a few things:
1. Do nothing, and anytime this number calls again it will go voicemail. From there you will be notified, and can listen to the message.
2.You may decide this is actually a number you do want to ring through in the future. So with a simple swipe you can move the contact to your Greenlist (what imp calls your list of "Good Guys" whom you want to hear from).
3.Never ever be bothered again by simply moving them to your Redlist (imp's list of "Bad Guys"). Callers on the Redlist cannot ring through and cannot leave a voicemail.
When it comes to stopping spam calls on a landline phone, imp makes it as easy as 1-2-3. Simply plug in the imp box, download the app, and then let imp handle 100% of the calls you do not want to.
Still have questions about how to block a number on a landline?