How To Get on the Do Not Call List in Florida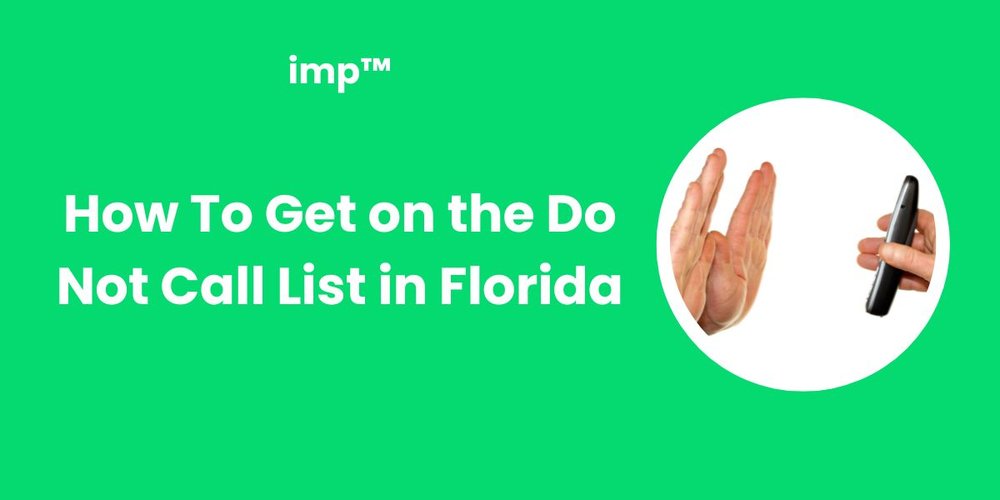 In the beautiful state of Florida, the last thing you want is to be bombarded by unwanted telemarketing calls interrupting your serenity. Unfortunately, the easiest recommendation - signing up for the Do Not Call List Florida - doesn't work.
This article will review the ins and outs of why simply signing up for the Do Not Call List isn't enough for Floridians. And then walk you through how to get your number on this list should you want to go through the process.
Why the Do Not Call List Florida Doesn't Work
The Do Not Call List in Florida stops, at best, less than 5% of unwanted landline calls. Why? Because in order to work, the list relies on callers actually following the rules.
How many scammers do you think follow, let alone follow care about, any rules?
Exactly.
Which is why we spent two years developing a landline technology that stops 100% of unwanted callers. It doesn't matter if they are spam, scam, robo, or any other kind - if you don't want to hear from them, your phone doesn't ring.
See Why the Do Not Call List Doesn't Work →
Understanding the Do Not Call List Florida
The Florida Do Not Call List is a state-managed program designed to protect residents from unsolicited telemarketing calls.
Established by the Florida Department of Agriculture and Consumer Services (FDACS), the list enables Floridians to opt out of receiving such calls, providing a more peaceful and uninterrupted phone experience.
By registering your phone number on the list, you can significantly reduce the number of unwanted calls you receive from telemarketers.
It is essential to be aware that the Florida Do Not Call List only applies to telemarketing calls made within Florida.
Although you may still receive calls from out-of-state telemarketers or those exempt from the list, the program has proven to be an effective measure for limiting unwanted calls from in-state sales companies.
Certain organizations are exempt from the Florida Do Not Call List restrictions. These include:
· Charitable organizations
· Political organizations
· Religious organizations
· Companies with an existing business relationship with the consumer
· Companies that have obtained written permission from the consumer to make calls
Telemarketers violating Do Not Call List regulations in Florida can face severe penalties. Fines for non-compliant telemarketers range from $10,000 to $15,000 per violation, depending on the nature of the infraction.
start stopping unwanted calls →
Step-by-Step Guidance for Getting on Florida's Do Not Call List
Step 1: Verify your eligibility
Before registering for the Do Not Call List in Florida, ensure that you meet the eligibility requirements.
The list is open to Florida residents with residential, mobile, or business telephone numbers. You must also use a valid email address to complete the registration process.
Step 2: Visit the Florida Department of Agriculture and Consumer Services website
To register for the Florida Do Not Call List, visit the FDACS website. This site provides comprehensive information on the program, including registration instructions, rules and regulations, and how to file a complaint.
Step 3: Access the registration page
Once on the FDACS website, click on the "Pay/Register Online" tab on the top. Select "Do Not Call - Add/Renew Number" from the drop-down menu, which will then redirect you to the registration page. Here, you will find an online form you must complete with your personal information.
Step 4: Complete the registration form
The registration form requires you to provide the following information:
· First and last name
· Street address, city, state, and ZIP code (Note: This must be your Florida residential, mobile, or business address)
· Telephone number(s) you want to register (Note: You can register up to three unique phone numbers)
· A valid email address (This is required for verification purposes)
Ensure that all the information you provide is accurate and up-to-date. Incomplete or incorrect information may result in unsuccessful registration.
Step 5: Submit your registration
After completing the form with the required information, click the "Submit" button to complete your registration. You will then receive a confirmation email with a link for you to verify your email address.
Step 6: Verify your email address
Open the confirmation email sent by the FDACS and click on the provided verification link. This step is necessary to finalize your registration and activate your phone number(s) on the Florida Do Not Call List.
Step 7: Wait for your phone number(s) to be added to the list
Your phone number(s) will be added to the Florida Do Not Call List within 30 days of successful registration. Once your number is on the list, marketers operating within Florida are legally required to refrain from calling you.
However, it is essential to remember that certain organizations, such as charitable, political, and religious groups, as well as companies with existing business relationships or written permission from you, are exempt from these restrictions.
Step 8: Renew your registration (if necessary)
Initially, your registration on the Florida Do Not Call List was valid for five years. However, effective July 1, 2021, registrations no longer expire. If you registered before this date, you must renew your registration when it expires. For registrations completed after July 1, 2021, no renewal is necessary.
Step 9: File a complaint if you continue to receive unwanted calls
If you still receive unsolicited telemarketing calls from Florida-based companies after processing your registration, you can file a complaint with the FDACS.
To file a complaint, visit the FDACS website, navigate to the Consumer Resources section, and click on "File a Complaint." Provide the necessary information regarding the telemarketing call, including the caller's name, phone number, and the date and time of the call.
The FDACS will investigate your complaint and take appropriate action against any non-compliant telemarketers.
start stopping unwanted calls →
Getting Peace Of Mind With The Do Not Call List Florida
Following these steps, you can register for the Florida Do Not Call List and enjoy a significant reduction in unwanted telemarketing calls.
But once again, simply registering for this list is not enough.
If you want to stop all of the unwanted calls, you need a solution actually capable of doing so. And imp is that solution. Guaranteed.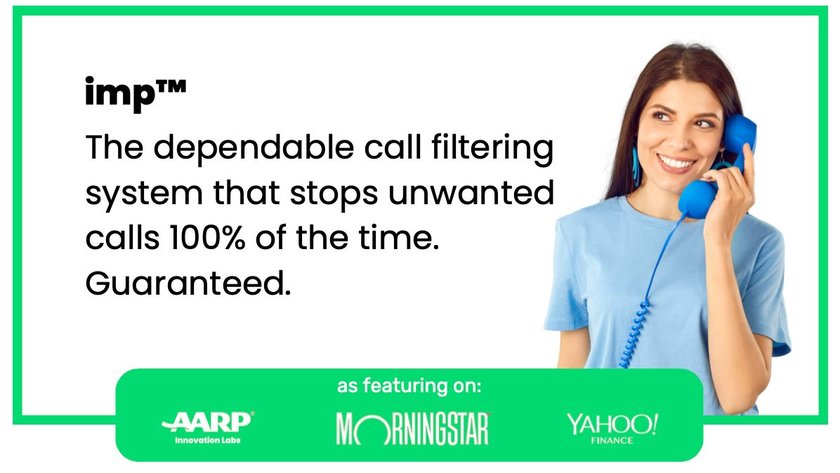 Have questions about how to block a number on a landline in Florida?