Choosing the Right Cordless Phone for Seniors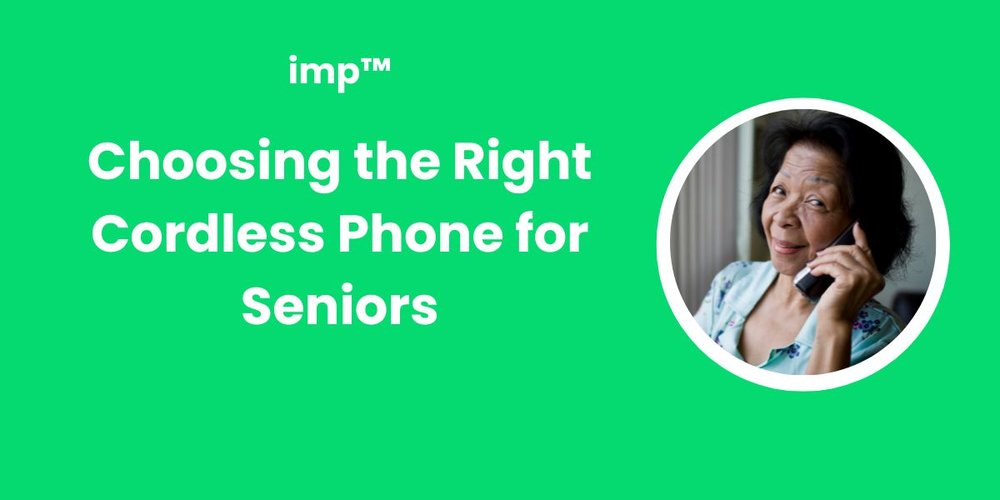 As our loved ones age, their communication needs evolve. While smartphones and tablets may rule the roost for younger generations, the cordless phone remains a reliable and convenient tool for seniors.
With features designed to accommodate the specific needs of older adults, choosing the right cordless phone can be a game-changer.
This comprehensive guide walks you through selecting the best cordless phone for seniors, keeping their unique needs and preferences in mind.
start stopping unwanted calls →
Meeting the Needs of Seniors
When choosing a cordless phone for seniors, it's essential to consider the specific needs of this age group. For instance, visibility and hearing capabilities can decline with age, making using devices designed for younger users challenging.
Large buttons, clear displays, and enhanced audio features can significantly improve the usability of a phone for seniors.
Moreover, some seniors might experience memory-related problems, thus, features such as photo speed dial, where a photo is used instead of a number, can be extremely beneficial.
Key Features to Keep In Mind
There are a few key features to look for when choosing a cordless phone for seniors. Large buttons are a crucial factor. They not only make dialing easier but also reduce the chances of misdialing.
The display should also be clear and easy to read at all times. Phones with backlit keypads and displays can provide a better visual experience, especially in low-light conditions.
Audio quality is equally important. Many seniors may have some level of hearing loss. Therefore, phones with adjustable volume controls, amplifiers, or compatibility with hearing aids can be quite helpful.
Some phones also offer visual indicators for incoming calls, which is useful for those with significant hearing loss.
Focus on Ease of Use
Regarding ease of use, it's best to opt for phones with a straightforward interface. Overly complicated gadgets can be confusing and frustrating for seniors. A phone with a simple layout, intuitive menus, and user-friendly features will likely be the most suitable.
Additionally, some phones offer voice-activated dialing, which can be a great convenience for seniors with mobility issues.
Emergency Features
Emergency features are another crucial aspect to consider. Many cordless phones for seniors have a one-touch or speed-dial emergency button.
This button can be programmed to call a family member, a caregiver, or an emergency service, providing peace of mind for both the user and their loved ones.
Battery Life and Range
Cordless phones provide mobility within the home, but their range can vary. Choosing a phone with a range that covers the entire living space is crucial so seniors can make and receive calls from anywhere in their home.
Additionally, a longer battery life will ensure the phone doesn't run out of power during a crucial moment. Some models come with a backup battery system, which kicks in during power outages, ensuring continuous operation.
Phone Compatibility
Finally, it's important to consider the phone's compatibility with other devices or systems that the senior might use.
For instance, some cordless phones are compatible with hearing aids. Others can be connected to medical alert systems, allowing seniors to contact emergency services directly through their phones.
Choosing the Right Brand
There are several reputable brands offering high-quality cordless phones for seniors, including Panasonic, VTech, and Clarity. These brands provide a range of phones that incorporate many of the features mentioned above.
They also offer models at different price points, making finding something that fits your budget easier.
The Top Cordless Phones For Seniors
This model from Panasonic is an excellent choice for seniors, featuring a loud ringer and a noise reduction function to ensure clear communication. It comes with a backlit LCD and big buttons for easy visibility.


Pros
· The amplified volume (up to 50 dB) and slow talk feature make it great for those with hearing difficulties.
· Its one-touch dial keys and large, backlit buttons are useful for seniors with poor vision.


Cons
· The slow talk feature can be difficult to adjust to for people not used to this function.
VTech's SN5127 model has been designed with seniors in mind. It includes a photo speed dial, which allows users to call frequently dialed numbers with the touch of a button.
Pros
It features a voice announce caller ID, which is helpful for seniors with vision problems.
It comes with a wearable pendant that can dial up to two speed dial numbers in case of emergency.


Cons
The pendant is an additional device to keep track of, which might be inconvenient for some users.
start stopping unwanted calls →
The VTech CS6529-4B is a reliable, user-friendly cordless phone designed with simplicity and practicality in mind. It includes a full-featured digital answering system that records up to 14 minutes of messages.
The full-duplex handset speakerphone allows both parties to speak and be heard simultaneously, ensuring smooth and natural conversations.
The backlit display and keypad are designed for easier use in low-light conditions. The CS6529-4B also includes features such as caller ID, call waiting, and a quiet mode to silence the ringers.
Pros
· Full-duplex speakerphone allows both parties to speak and be heard simultaneously.
· Backlit display and keypad improve visibility.
· User-friendly interface makes it a good option for seniors.


Cons
· Lacks Bluetooth connectivity for smartphone integration.
· Message recording time is relatively limited.
The Clarity XLC3.4+ is an excellent phone for seniors with hearing loss. It has an extra loud speakerphone, a talking caller ID, and large backlit buttons.
Pros
· The phone has a high-contrast caller ID screen and a talking dial pad, making it easier for seniors with vision problems.
· It provides an extra loud and clear sound, making it suitable for those with significant hearing loss.


Cons
· The phone lacks a photo speed dial feature, which could be a drawback for seniors with memory issues.
Staying Connected In The Modern Age
Selecting the optimal cordless phone for seniors involves understanding their unique needs and focusing on features such as large buttons, clear displays, amplified audio, and emergency features.
The Panasonic KX-TGM450S, VTech SN5127, and Clarity XLC3.4+ are all excellent options, each offering specific benefits for seniors. Ultimately, the best choice will depend on the individual's specific requirements, aiming to enhance their independence, comfort, and connectivity.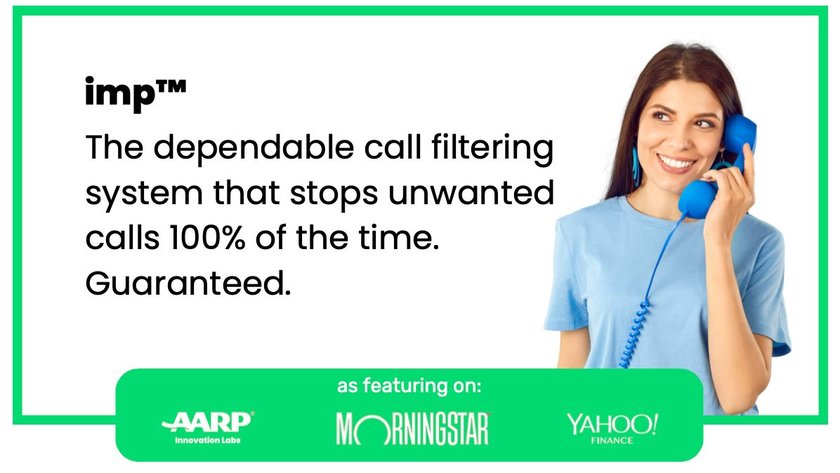 Have questions about how to block a number on a landline?