Landline Landscape - 2022 Q3 Report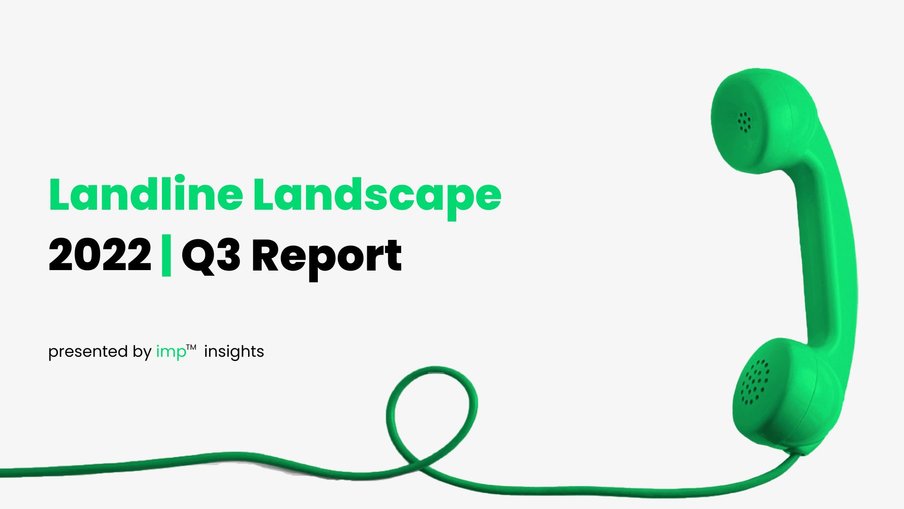 100 Million Landline Phone Users in the USA
According to the FCC "Unwanted calls – including illegal and spoofed robocalls – are the FCC's top consumer complaint and our top consumer protection priority."
However, even with the FCC's prioritization, unwanted calls continue to only increase.
The data from our Landline Landscape 2022 Q3 Report, between July 1 through September 30, 2022, the ~40 million households with landline phones received upwards of 40 unwanted calls per week.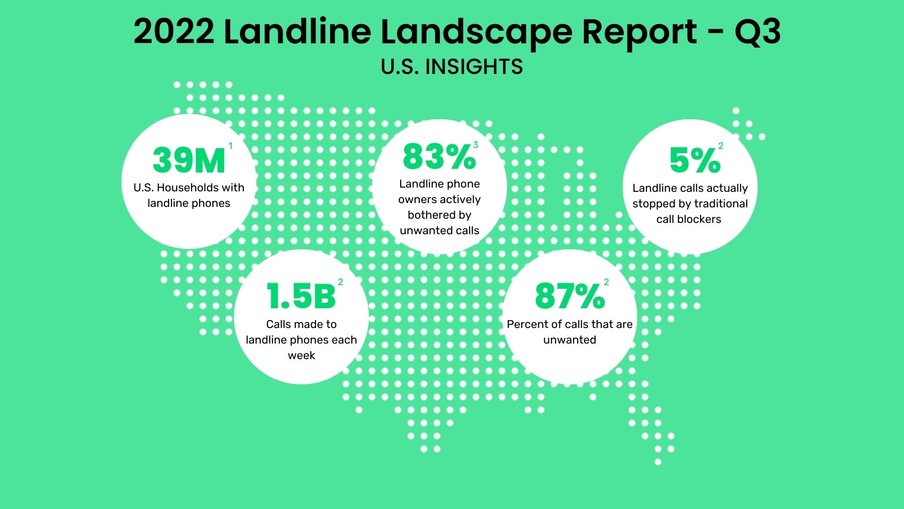 87% of Landline Calls are Unwanted
Of the 1.5 BILLION calls made to landline phones each week, a staggering 87% of them are unwanted. That means that there are over 1 BILLION unwanted calls placed each and every week.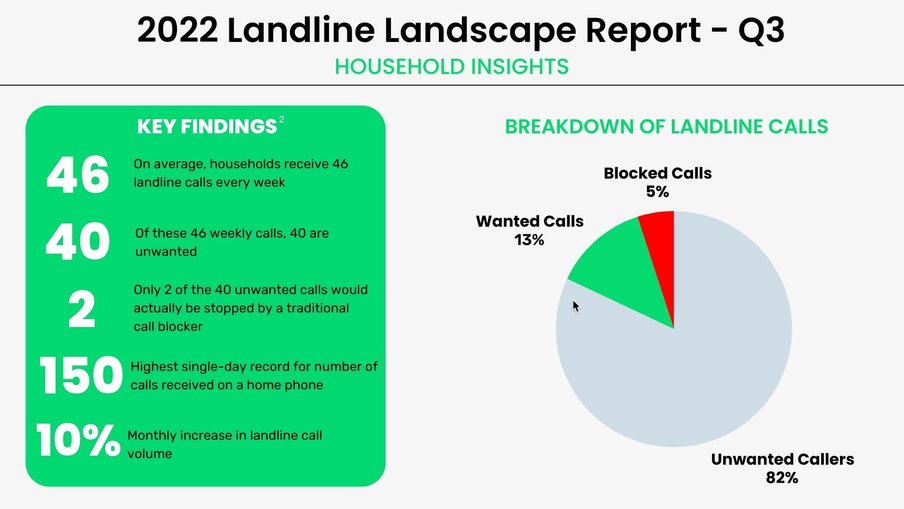 Households Are Receiving 10% Increase in Call Volume
In the Q2 edition of our Landline Landscape report, households received an average of 24 calls per week.
However, as we head into the "Silly Season" of unwanted calls - thanks to non-stop poliitcal robocalls, polls, and surveys - call volume is already ramping up.
In Q3, the same households saw an increase from 24 calls per week to 46 calls per week. And of these 46 calls, 40 of them were classified as "unwanted" landline calls.
Traditional Call Blockers for Landlines are a 5% Solution
When looking at the 40 unwanted calls received every week, one data point that jumps out is that traditional call blockers for landlines are capable of stopping just 5% of these calls.
This is due to a number of factors. But one of the biggest is that scam callers are getting smarter and using more advanced technology. And the result is that a traditional call blocker for landlines just isn't smart enough to keep up or keep of these telephonic home intruders out.
Impacts of Spam Callers are Nationwide
As expected, the scourge of non-stop spam callers is felt all across the country. There is seemingly no place where landline scammers are not able to reach.
The top 10 cities impacted by unwanted landline calls are:
New York City
Chicago
Los Angeles
Atlanta
Dallas
Philadelphia
Houston
Charlotte
Boston
Columbus
Download Landline Landscape Report